It's OK: Being Kind to Yourself When Things Feel Hard
Spiral-Bound | March 28, 2023
Wendy O'Leary, Sandra Eide (Illustrated by), Christopher Germer (Afterword by), Sandra Eide (Illustrated by)
Rebinding by Spiralverse™
★★★★☆+ from 31 to 100 ratings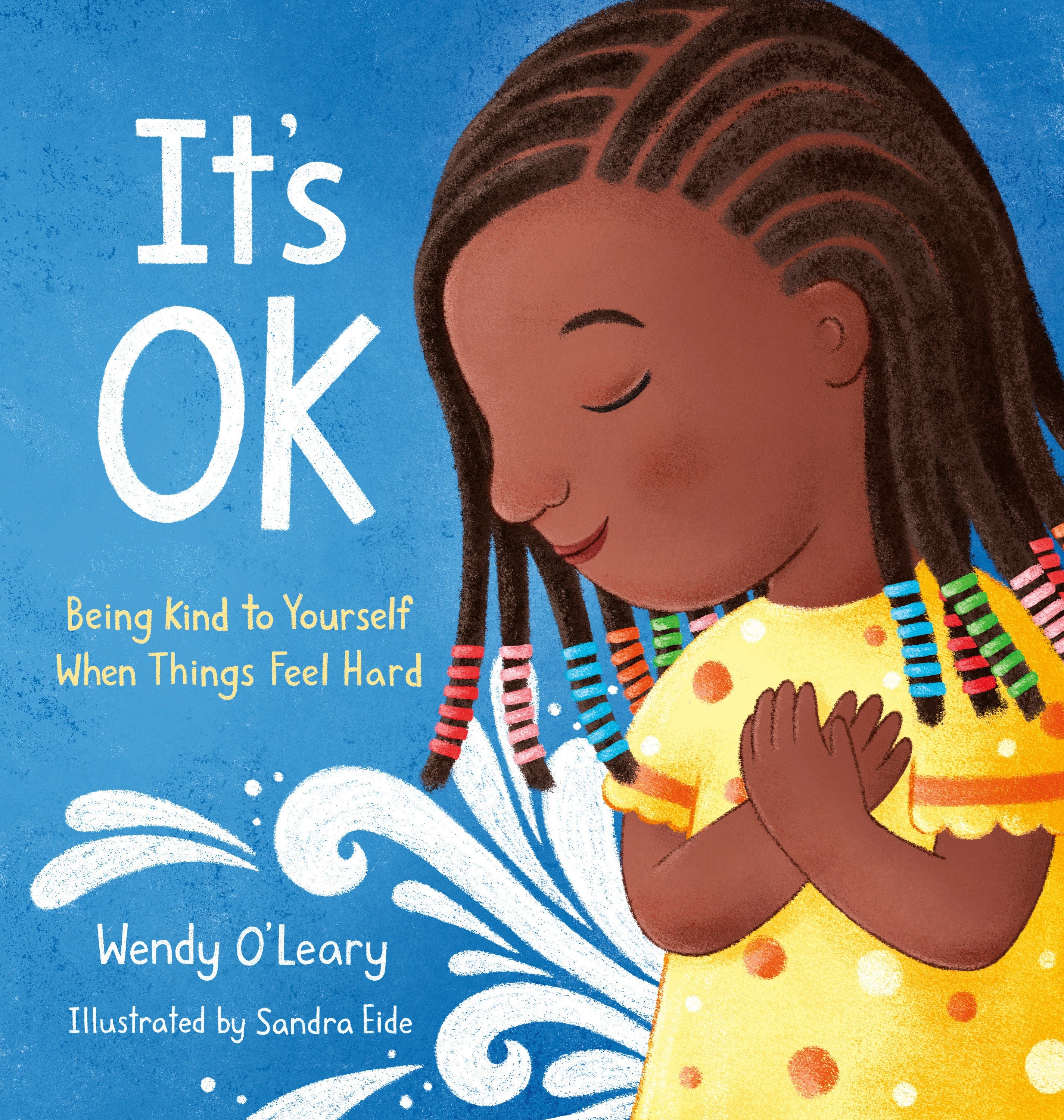 This sweet book teaches children 3–7 the simple and profound power of self-compassion through simple affirmations that can be repeated when things are hard.

All too often kids get down on themselves when they experience things that make them sad, angry, guilty, or jealous. It's amazing how powerful it can be to move past a difficult emotion when we think about all the other people feeling that same way and show ourselves some much need kindness.

Sometimes I have to do something I don't want to do.
I feel really angry. . . .
Then I remember that everyone feels angry sometimes.
I put my hand on my heart, and here's what I say:
"It's OK—I love you. I'm with you today."

The main story is followed by 10 exercises focused on ways to develop self-compassion, such as Kind Voice, Kind Body, Kind Touch, and Hugging Breath.
"Children will readily identify with the scenarios depicted and will feel reassured by this lesson in self-love. Will set youngsters on the path to fostering self-acceptance and self-forgiveness."—Kirkus Reviews

"All too often young children get down on themselves when they experience things that make them sad, angry, guilty, or jealous. It's amazing how powerful it can be to move past a difficult emotion when we think about all the other people feeling that same way and show ourselves some much needed kindness. It's OK is a unique and unreservedly recommended addition for family, daycare center, preschool, elementary school, and community library Self-Help and Life Skills picture book collections."—Midwest Book Review

"This tender guide teaches children the importance of grace, kindness, and gentleness towards themselves and others when facing negative emotions like sadness, anger, and jealousy. The relatable story highlights how others experience similar feelings. The practical exercises and affirmations are great tools for helping kids learn to cope with their emotions and show self-compassion."—Brightly

"In It's OK, author Wendy O'Leary demonstrates developmentally in-tune practices to teach children how to comfort themselves when life is difficult, including tending to and caring for an array of emotions. This is an excellent tool for parents, teachers, and therapists to help impart concepts of self-compassion and empathy while empowering healthy choice making. The activity prompts in the back of the book are lighthearted, grounding, and sensory focused, and will guide children in embodying their experience in a more loving way. The diverse imagery is beautifully designed and perfect for children to connect with all the unique characters."—Kristen Rudy, MS, art therapist and mindfulness and meditation educator

"This wonderful book includes helpful exercises to teach children how to be their own best friend and introduces children to the power of self-compassion. Filled with beautiful illustrations and relatable examples, this book is the perfect resource for parents and schools looking to teach children how to cope with difficult emotions using self-love. Highly recommended. I can't wait to share this with the schools I work with!"—Dr. Helen Maffini, director of MindBE Education

"It's a natural reflex to want to comfort and reassure our kids when they struggle. Unfortunately, we can't always be there in the moments they find challenging. Fortunately, we can sow the seeds of self-compassion and teach kids how to relate to life's difficulties, and themselves, with kindness and understanding. This delightful book—filled with wonderful illustrations—beautifully illuminates a simple and powerful way to practice self-compassion and foster resilience so our kids can always find the support they need, even when we can't be there."—Michelle Becker, LMFT, teacher, consultant, and psychotherapist
WENDY O'LEARY, MEd, is a certified mindfulness educator, parent educator, and yoga teacher with a long-standing meditation practice. Wendy's books are based on her 15-plus years of experience teaching mindfulness, self-compassion, and skills for emotional resilience and wellbeing to children and "their adults." She is the co-author of Breathing Makes It Better (Bala Kids, 2019) and the author of The Monster Parade (Bala Kids, 2022).

Author Residence: Spencer, MA

Author Hometown: Worcester, MA

SANDRA EIDE is an illustrator living in Las Vegas, Nevada with her husband and Border Collie. As a child, she either had her head in a book or was doodling her own stories. She is endlessly inspired by animals, nature, and friendships. You can see more of her work at www.sandraeide.com and follow her on Instagram @sandralynneide.

Illustrator Residence:Las Vegas, NV

Illustrator Hometown:Olympia, WA