wagamama your way: Fast Flexitarian Recipes for Body + Soul
Spiral-Bound | November 23, 2021
Wagamama Limited
Rebinding by Spiralverse™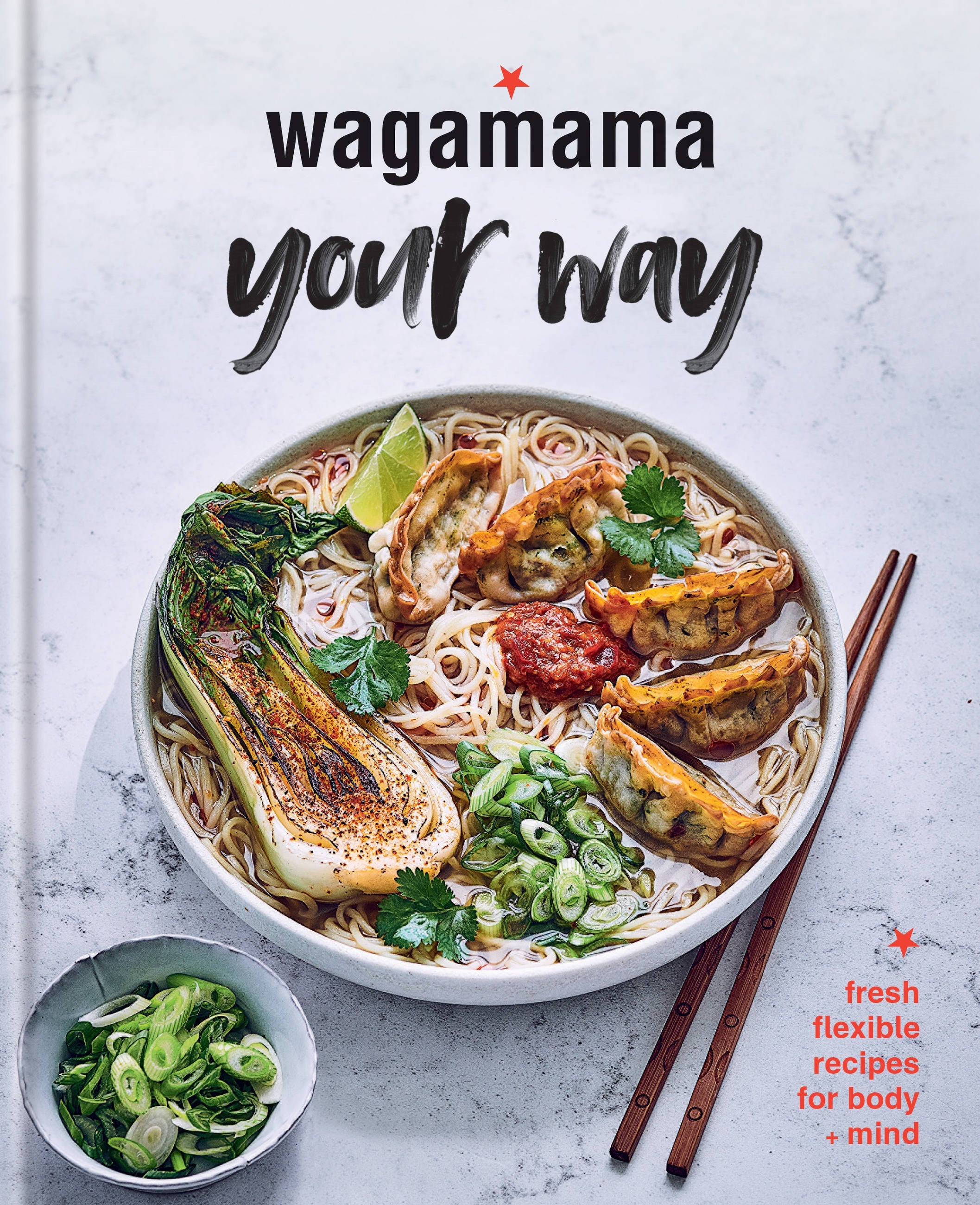 A follow-up to the hugely successful feed your soul from the international restaurant brand, offering nourishing recipes for all times of the day and new classics in a framework of positive eating and living

wagamama your way features more than 70 fresh and vibrant recipes to nourish and inspire. Designed to be flexible for everyday, the dishes include fast and slow meals, store cupboard 'throw togethers' and considered classics.

From vegan katsu curry and vegetarian firecracker to mandarin + sesame salad, prawn tempura ramen, and sticky mushroom and squash stir fry, expect to find new variations on wagamama favourites as well as nourishing quick eats and soulful comfort food. Chapters include 'fast + fun + easy', 'bowls of goodness', 'ways with the wok' and 'sides + sauces + pickles'. Many of the recipes are vegan, and there are also alternative ingredient suggestions so you can create plant-based versions of meat dishes.

Whether you are cooking for one or a crowd, hacks provide 'quick fixes' to transform basic recipes into flavor-packed feasts. There are also hints and secrets from the chefs to help you bring wagamama home. With inspiring illustrations and photography, wagamama your way provides all the ideas you need for easy, mindful nourishment.
Since opening its first restaurant in 1992, wagamama has grown to become a much-loved global brand. With its Japanese ethos of Kaizen meaning 'good change' and its recipes based on the principles of egalitarianism, balance and simplicity, wagamama is a place where a bench, a bowl and fresh ingredients always provide a welcome.