The Best Pasta Sauces: Favorite Regional Italian Recipes: A Cookbook
Spiral-Bound | October 28, 2014
Micol Negrin
Rebinding by Spiralverse™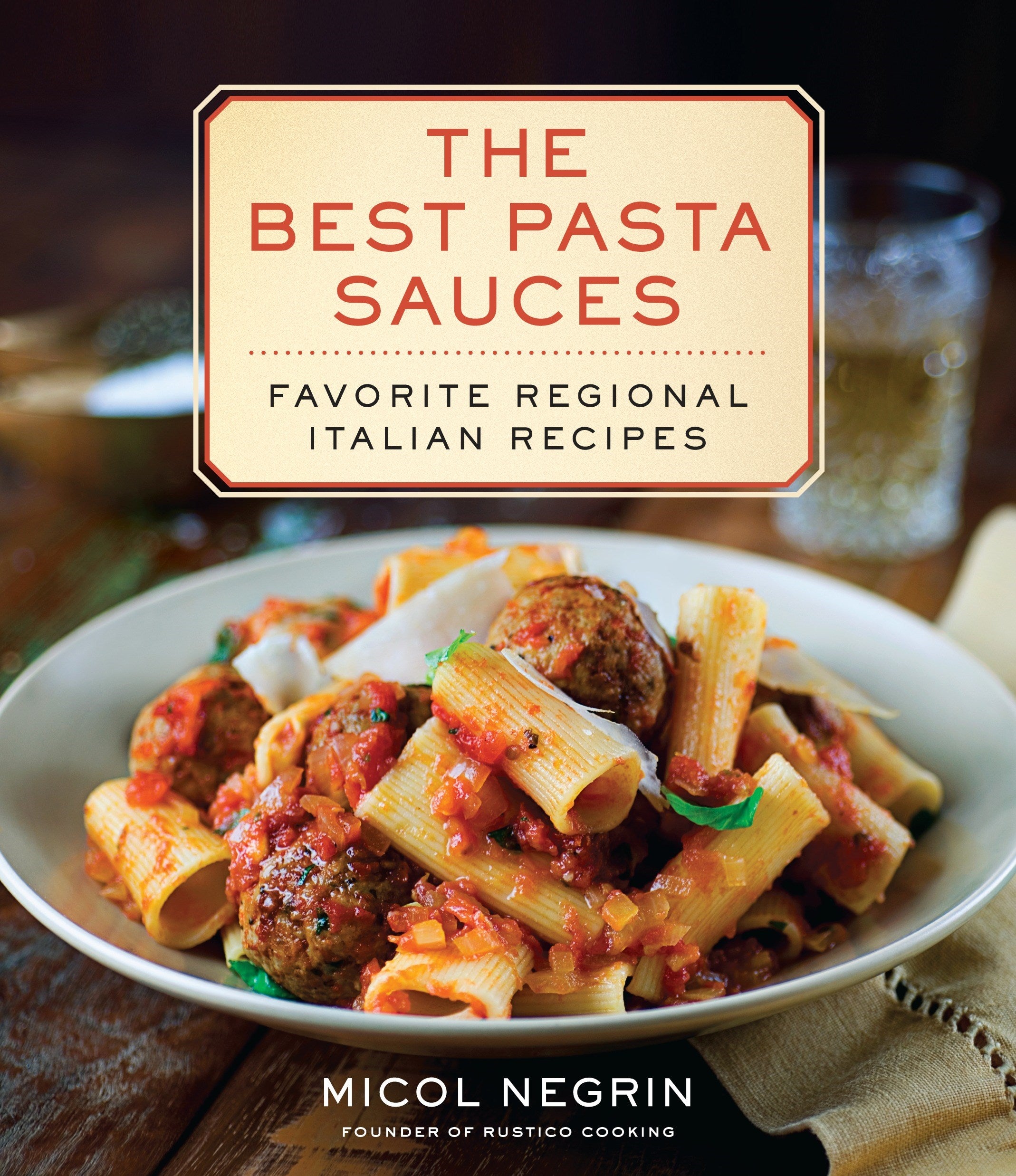 The first cookbook to explore the best, most authentic Italian pasta sauce recipes from a regional perspective, by food writer, cooking teacher, and Milan native Micol Negrin.

The culinary odyssey begins in northern Italy, where rich sauces are prepared with fresh cream or local cheese: Creamy Fontina Sauce with Crushed Walnuts and White Truffle Oil; Parmigiano Sauce with Fresh Nutmeg; Pine Nut and Marjoram Pesto.

Central Italy is known for sauces made with cured meats, sheep's milk cheeses, and extra-virgin olive oil: Spicy Tomato, Onion, and Guanciale Sauce; Smashed Potato Sauce with Cracked Black Pepper and Olive Oil; Caramelized Fennel and Crumbled Sausage Sauce.

In southern Italy, simple, frugal ingredients meld into satisfying and delicious flavors: Sweet Pepper and Lamb Ragù with Rosemary; Fresh Ricotta Sauce with Diced Prosciutto; Spicy Cannellini Bean Sauce with Pancetta and Arugula.

The islands of Sicily and Sardinia take advantage of the bountiful seafood from the Mediterranean and game from the mountainous terrain: Pork Ragù with a Hint of Dark Chocolate and Cinnamon; Red Mullet Roe with Garlicky Bread Crumbs; Rich Lobster Sauce.

Negrin also provides a primer on saucing the Italian way, the basics for handmade pastas, the key to cooking pasta al dente, vital ingredients for every Italian kitchen, perfect wine pairings, and the best food shopping sources around the United States. Complete with mouthwatering color photographs and detailed maps of the various regions, The Best Pasta Sauces lets you travel to Italy without ever leaving your kitchen.
Micol Negrin is the owner of Rustico Cooking, an Italian cooking school in Manhattan. She is the author of the James Beard–nominated Rustico: Regional Italian Country Cooking and The Italian Grill. For six years, she was the editor of The Magazine of La Cucina Italiana. She has written for major publications, including Cooking Light, Fine Cooking, and Bon Appétit. Micol Negrin lives on a small lake in New Jersey with her husband, Dino De Angelis.