Collected Short Stories: Volume 1 : Volume 1
Spiral-Bound | September 1, 1992
W. Somerset Maugham
Rebinding by Spiralverse™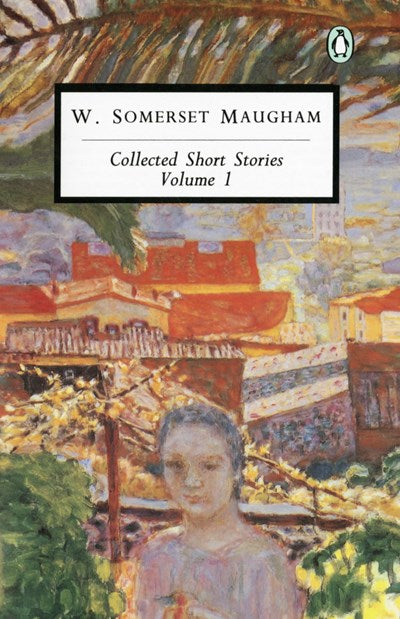 These 30 short stories, comprising Somerset Maugham's first collection, are set in locations ranging from England, France and Spain to the silver sands of the South Pacific. They include "Rain," "The Three Fat Women of Antibes," "The Voice of the Turtle," and "Before the Party."

For more than seventy years, Penguin has been the leading publisher of classic literature in the English-speaking world. With more than 1,700 titles, Penguin Classics represents a global bookshelf of the best works throughout history and across genres and disciplines. Readers trust the series to provide authoritative texts enhanced by introductions and notes by distinguished scholars and contemporary authors, as well as up-to-date translations by award-winning translators.
W. Somerset Maugham (1874-1965) lived in Paris until he was ten. He was educated at King's School, Canterbury, and at Heidelberg University. He afterwards walked the wards of St. Thomas's Hospital with a view to practice in medicine, but the success of his first novel, Liza of Lambeth (1897), won him over to letters. Something of his hospital experience is reflected, however, in the first of his masterpieces, Of Human Bondage (1915), and with The Moon and Sixpence (1919) his reputation as a novelist was assured.

His position as one of the most successful playwrights on the London stage was being consolidated simultaneously. His first play, A Man of Honour (1903), was followed by a procession of successes just before and after the First World War. (At one point only Bernard Shaw had more plays running at the same time in London.) His theatre career ended with Sheppey (1933). His fame as a short-story writer began with The Trembling of a Leaf, sub-titled Little Stories of the South Sea Islands, in 1921, after which he published more than ten collections.

W. Somerset Maugham's general books are fewer in number. They include travel books, such as On a Chinese Screen (1922) and Don Fernando (1935), essays, criticism, and the self-revealing The Summing Up (1938) and A Writer's Notebook (1949). He became a Companion of Honour in 1954.