AFROSURF
Spiral-Bound | June 15, 2021
Mami Wata, Selema Masekela (Foreword by)
Rebinding by Spiralverse™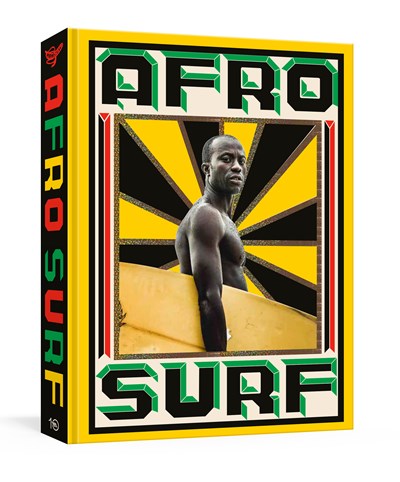 Discover the untold story of African surf culture in this glorious and colorful collection of profiles, essays, photographs, and illustrations.

AFROSURF is the first book to capture and celebrate the surfing culture of Africa. This unprecedented collection is compiled by Mami Wata, a Cape Town surf company that fiercely believes in the power of African surf. Mami Wata brings together its co-founder Selema Masekela and some of Africa's finest photographers, thinkers, writers, and surfers to explore the unique culture of eighteen coastal countries, from Morocco to Somalia, Mozambique, South Africa, and beyond. Packed with over fifty essays, AFROSURF features surfer and skater profiles, thought pieces, poems, photos, illustrations, ephemera, recipes, and a mini comic, all wrapped in an astounding design that captures the diversity and character of Africa.

A creative force of good in their continent, Mami Wata sources and manufactures all their wares in Africa and works with communities to strengthen local economies through surf tourism. With this mission in mind, Mami Wata is donating 100% of their proceeds to support two African surf therapy organizations, Waves for Change and Surfers Not Street Children.
Mami Wata is an African surf brand whose mission is to be a creative force for good in Africa. They manufacture their products in Africa to create jobs and build skills, support the African surf therapy organization Waves for Change, and help strengthen African surf tourism to grow local economies. They are located in Cape Town.

Selema Masekela is a beloved commentator, journalist, host, activist, and Emmy-nominated producer best known for his work across VICE, E!, ESPN/ABC, National Geographic, Red Bull Media House, and beyond. He is a co-founder of Mami Wata and lives in Los Angeles, California.