Drenched in Light
Spiral-Bound | April 6, 2021
Lisa Wingate
Rebinding by Spiralverse™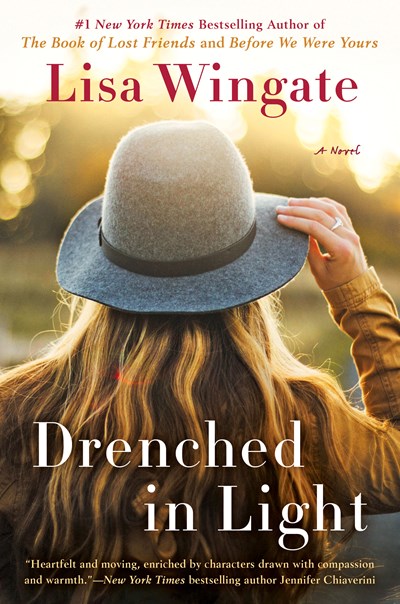 A woman struggling to find her way forward discovers hope in her bond with a troubled young girl in this heartfelt novel in the Tending Roses series from the #1 New York Times bestselling author of The Book of Lost Friends and Before We Were Yours.

Once a gifted ballet dancer, Julia Costell understands the joy of body and soul lost in a perfect moment. But after buckling under the demands of a professional dance career, she's landed with a thud in an unglamorous job as a guidance counselor at a performing arts school. Living back home with her parents and feeling lost, Julia is afraid she'll never soar again—until the day young Dell Jordan is sent to her office.

In Dell's writing, Julia recognizes not only her own despair, but also luminous sparks of hope. But as Julia fights to forge a brighter future for one disadvantaged student, she is drawn into startling undercurrents of conflict and denial within the academy. Now, as she is tested in ways she never imagined, Julia begins to discover that even though her life has seemed off course, she's been on the right path all along...
Praise for Drenched in Light

"Heartfelt and moving, enriched by characters drawn with compassion and warmth."—New York Times bestselling author Jennifer Chiaverini

"Another winner."—Booklist

More Praise for Lisa Wingate

"A master-storyteller."—Parade

"Wingate's novels, like those of Nicholas Sparks and Richard Paul Evans and others, takes a middle ground between Christian and mainstream fiction—uplifting, clean and inspiration but not overtly religious."—Bryan-College Station Eagle

"A remarkably talented and innovative writer, with a real feel for human emotions."—Linda Lael Miller
Lisa Wingate is the #1 New York Times bestselling author of over thirty novels. She is known for combining elements of Southern storytelling, mystery, and history to create novels hailed by Publishers Weekly as "masterful." Her novel Before We Were Yours remained on the New York Times bestsellers list for over five months and has been translated into thirty-five languages. While her work has received many awards, she most treasures the National Civics Award, presented by the kindness watchdog organization Americans for More Civility, to recognize public figures who work to promote greater kindness and civility in American life. She believes that stories can change the world.