Look Up!: Awaiting the Rapture and Our Final Redemption
Spiral-Bound | January 31, 2023
Jimmy Evans, Mark Hitchcock (Foreword by)
Rebinding by Spiralverse™
★★★★☆+ from Up to 30 ratings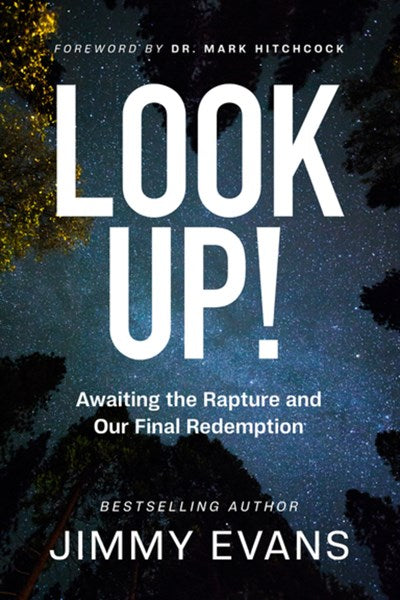 EVERYTHING CHANGES WHEN THE RAPTURE COMES.
You've heard about the Rapture. You've probably read about what will happen to the people who are left behind on earth. But did you know the Bible has even more to say about those who will go with Jesus when He comes? The Rapture isn't scary or confusing. For people who believe in Jesus, it will be the best day of their lives, and things will only get better after that. Once we see Jesus, nothing will ever be the same. So look up! Jesus is about to redeem everything about us!
In Look Up!: Awaiting the Rapture and Our Final Redemption, end-times prophecy expert, Pastor Jimmy Evans, tells us the Bible reveals exactly what we can expect when Jesus returns for His bride, the Church. The Rapture isn't dreadful news, but it is great news because Jesus is bringing total redemption to His followers! In Look Up!, you will discover:
• God's eternal plan for humanity
• How Jesus will change you immediately
• What heaven will be like for all eternity
Your future is better and brighter than you know or can even imagine.
Jimmy Evans is a long-time pastor, Bible teacher, and best-selling author of more than 18 books, including Tipping Point, and Where Are the Missing People. For 30 years, he ministered as Senior Pastor of Trinity Fellowship Church in Amarillo, Texas where he now serves as Apostolic Elder. Jimmy has studied eschatology for more than 45 years and is passionate about helping believers find hope, peace, and encouragement in the Word of God.