Limping with God: Jacob & The Old Testament Guide to Messy Discipleship
Spiral-Bound | July 19, 2022
Chad Bird
Rebinding by Spiralverse™
★★★★☆+ from 101 to 500 ratings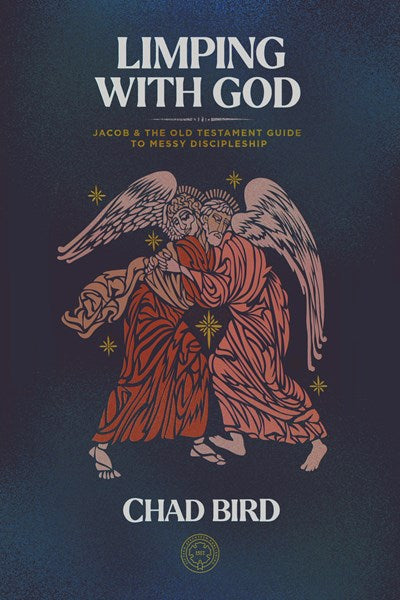 Jacob seems to be anything but a model disciple. He's a trickster, liar, and selfishly ambitious man who fathers children with four women and leads a dysfunctional family rife with jealousy and backstabbing. But Jacob is also Israel, the namesake of the Old Testament community of God, chosen and blessed. As such, this sinner-saint, who limps along with the Lord, burdened by weakness and beset by problems, is the mirror image of all of us who follow Jesus. In his life we see our lives, our struggles, our failures, and most especially the God who loves us and chooses us as his own. As we explore his bio, from his wrangling in the womb with Esau to his death as an old man in Egypt, we will learn more about ourselves and the God who is with us and for us in Jesus the Messiah.
Like Jacob, we are limping disciples, and we need to follow the same God that Jacob did, believing divine promises and noticing the ways that our temptations and decisions are reminiscent of that ancient patriarch. Chad Bird's book Limping With God guides us helpfully and insightfully through the stories of Jacob's life. Taking us from Jacob's birth to his death, Bird reminds us that we are not alone. The God of Jacob is with us and loves us.
--Mitchell L. Chase
Preaching Pastor, Kosmosdale Baptist Church (in Louisville, KY)
Equal parts academic, pastoral, and devotional. Limping with God is a book that will leave you encouraged with the reality that the God who is stubbornly merciful and gracious to Jacob is stubbornly merciful and gracious to you as well.
--Dr. Chris Hulshof
Associate Professor of Bible & Theology
John W. Rawlings School of Divinity at Liberty University
Limping with God invites readers to a lively trust in the God of Jacob in the face of all that seems to stand in contradiction to God's promises guaranteed in the death and resurrection of Christ Jesus.
-- Dr. John T. Pless
Concordia Theological Seminary (Fort Wayne, IN)
Chad Bird is a Scholar in Residence at 1517. He holds master' s degrees from Concordia Theological Seminary and Hebrew Union College. He has served as a pastor, professor, and guest lecturer in Old Testament and Hebrew. Chad has authored several books, spe