The Birthday Party
Spiral-Bound | February 7, 2023
Laurent Mauvignier, Daniel Levin Becker (Translated by)
Rebinding by Spiralverse™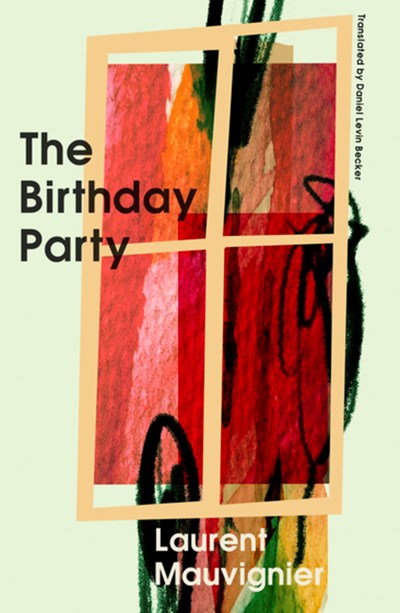 2023 International Booker Prize, Longlist
New York Times Editors' Choice

"A real-time study in crippling self-consciousness, the fragility of normalcy, and the reality of violence."—The New York Times
Buried deep in rural France, little remains of the isolated hamlet of the Three Lone Girls, save a few houses and a curiously assembled quartet: Patrice Bergogne, inheritor of his family's farm; his wife, Marion; their daughter, Ida; and their neighbor, Christine, an artist. While Patrice plans a surprise for his wife's fortieth birthday, inexplicable events start to disrupt the hamlet's quiet existence: anonymous, menacing letters, an unfamiliarcar rolling up the driveway. And as night falls, strangers stalk the houses, unleashinga nightmarish chain of events.
Told in rhythmic, propulsive prose that weaves seamlessly from one consciousness to the next over the course of a day, Laurent Mauvignier's The Birthday Party is a deft unraveling of the stories we hide from others and from ourselves, a gripping tale of the violent irruptions of the past into the present, written by a major contemporary French writer.
"A real-time study in crippling self-consciousness, the fragility of normalcy, and the reality of violence."—The New York Times
"The amount of detail and digression that Mauvignier explores in his slow, finely drawn (and smoothly translated) dissection of these lives is remarkable and goes far to sustaining interest... [in this] quasi-Proustian noir."—Kirkus Reviews, Starred Review
"Mauvignier spins a mesmerizing psychological horror set in the seemingly humdrum French hamlet of Three Lone Girls... Readers will be riveted."—Publishers Weekly
"Mauvignier's ability to keep the shocks coming are among the qualities that make this riveting novel so nastily effective."—The Guardian
"A chilling, masterful work. It dwells in that dim, haunted space between violence and mundanity, repression and revelation—that rare thing, a genre-bending novel that sacrifices neither its literary merits nor its pulpy thrills. It has bitter truths to tell."—Gawker
"The intensity of the writing lends a feeling of fierce suspense... Mr. Mauvignier peels back those layers of reality in order to better grasp the people they finally form, a composite far more profound than the sum of its parts."—The Wall Street Journal
"Imagine a Stephen King thriller hijacked by Proust. Clammy-handed suspense, nerve-shredding tension, but related in serpentine, elegant prose, each climax held suspended—deferred gratification. What Javier Marías did for the spy story, Laurent Mauvignier does for terror."—The Spectator
"[Mauvignier] pulls out the gun of psychological scrutiny and puts four inhabitants of a small hamlet into the crosshairs of a relentless tour de force of narrative reckoning."—World Literature Today
"One of France's most talented writers, Laurent Mauvignier always kept a low profile on the literary scene—until his stunning novel about the Algerian War became a runaway bestseller."—France Today
"[Mauvignier is] one of the major French writers today."—Lire Magazine
"Mauvignier's novel is one of the most impressive fictional portrayals of the Algerian war to date."—Patricia M.E. Lorcin, H-France.net
"The Wound gives us a France that few American readers will recognize, a land and a people marked by a history in which memory and violence can seem indistinguishable. . . . David and Nicole Ball's translation is as elegant as a flick-knife—a superb version of this viscerally important novel."—Michael Gorra, author of Portrait of a Novel: Henry James and the Making of an American Masterpiece
Laurent Mauvignier was born in Tours in 1967. He is the author of several novels in French and is the winner of four literary prizes, including the Prix Wepler.
Daniel Levin Becker is an American writer, translator and musical critic. He is the youngest member of the Oulipo.