How to Charm a Llama
Spiral-Bound | January 1, 2019
Rosie Greening, Stuart Lynch (Illustrated by)
Rebinding by Spiralverse™
★★★☆☆+ from 31 to 100 ratings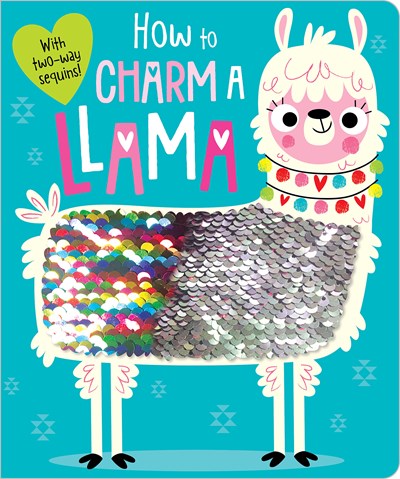 An on-trend touch-and-feel book with color-changing sequins!
An on-trend touch-and-feel book with color-changing sequins!
Does your child love cute animals and sequins? If you said yes, add How to Charm a Llama to your cart! This llama-themed touch-and-feel book is perfect for young children, with funny rhymes that explain how to correctly charm a llama.
Children, ages three and up, will love:
Watching the color change as they interact with the two-way sequins on every spread
The amusing and enchanting rhyming text
Receiving this interactive book as a birthday gift, stocking stuffer, Easter basket goody, road trip activity, or just because
How to Charm a Llama is a durable board book that fits into tiny hands. Parents and their little ones will enjoy reading this silly rhyming book out loud.
If your child enjoys How to Charm a Llama, be sure to check out the other sequin board books from this series, It's Nice to be a Narwhal, If You Ever See a Disco Fish, and Do You Believe in Groovicorns?
Make Believe Ideas, Ltd. is a publishing company focused on producing exciting, interactive books that both inspire and encourage children to learn and develop. Many of the Make Believe titles include sensory elements that are educational and playful.