Bhutan - Culture Smart!: The Essential Guide to Customs & Culture
Spiral-Bound | March 4, 2021
Culture Smart!, Karma Choden, Dorji Wangchuk
Rebinding by Spiralverse™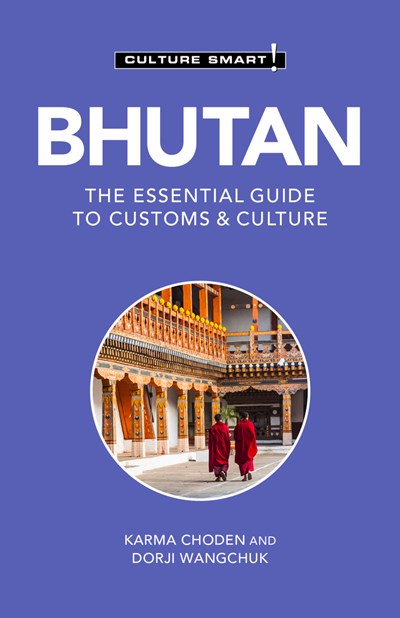 Culture Smart!
guides offer a more meaningful experience abroad by informing foreign visitors to the values, attitudes, customs, and traditions of the country they are visiting; they also give readers the practical tools to take part in their new environment, to communicate effectively, form relationships, and avoid faux pas
Don't just see the sights—get to know the people.

Often called the "Land of the Thunder Dragon," Bhutan was secluded for much of its history, its towering mountains and lush green valleys virtually unvisited, evoking a sense of mystery and wonder. A sovereign country throughout the ages, Bhutan is now establishing its place on the world stage. It is determined to maintain its Buddhist culture and unique way of life as it evolves and adapts to political change and economic challenges.

Culture Smart! Bhutan will give you a deeper insight into the country's history, values, customs, and age-old traditions. It highlights changes in people's attitudes and behavior as the country modernizes, and provides practical guidance on how to get to know the Bhutanese on their own terms, paving the way for a more meaningful experience of this fascinating and beautiful country.

Have a richer and more meaningful experience abroad through a better understanding of the local culture. Chapters on history, values, attitudes, and traditions will help you to better understand your hosts, while tips on etiquette and communicating will help you to navigate unfamiliar situations and avoid faux pas.
"Culture Smart! has come to the rescue of hapless travellers," —Sunday Times Travel
Karma Choden is the founder of Simply Bhutan Travels and a freelance writer.
Dorji Wangchuk is a management consultant working in London.