Firefly Encyclopedia
Spiral-Bound | November 6, 2018
Monica Valentinelli
Rebinding by Spiralverse™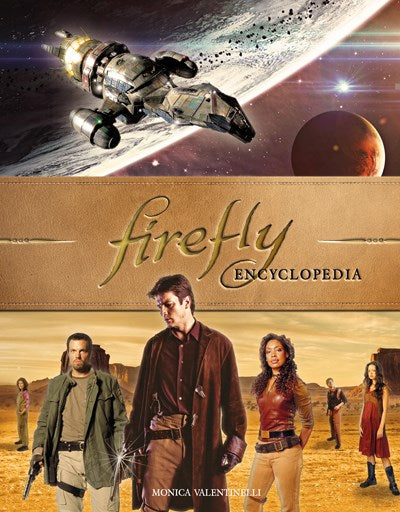 The Firefly Encyclopedia is a lavish guide to Joss Whedon's much-loved creation. The book includes a detailed timeline of events, in-depth character studies from Badger to Zoe, a guide to the science of the show, and sections of script with accompanying notes from the author. Alongside all of this are countless images of the characters, ships, weapons, props and sets. This is a must-have item for all fans of the 'Verse.
"the best designed look at the production so far" - Borg.com
Monica Valentinelli writes stories, games, essays, and comics for media/tie-in properties and her original works from her studio in the Midwest. She was recently appointed lead developer and writer for the Firefly RPG books. When she's not obsessing about deadlines, she designs jewelry and dabbles in other artistic endeavors. For more about Monica, visit www.mlvwrites.com.