An Elegant Puzzle: Systems of Engineering Management
Spiral-Bound | May 20, 2019
Will Larson
Rebinding by Spiralverse™
★★★★☆+ from 1,001 to 10,000 ratings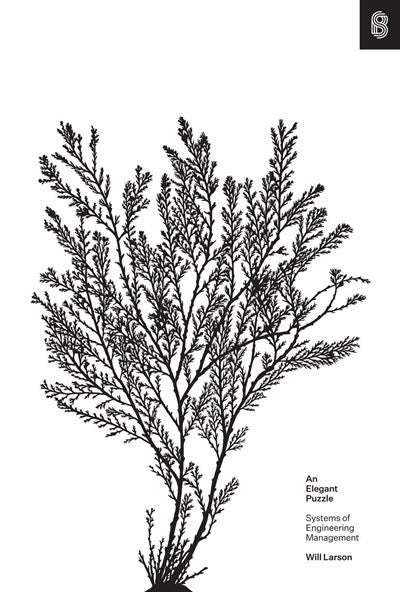 A human-centric guide to solving complex problems in engineering management, from sizing teams to handling technical debt.

There's a saying that people don't leave companies, they leave managers. Management is a key part of any organization, yet the discipline is often self-taught and unstructured. Getting to the good solutions for complex management challenges can make the difference between fulfillment and frustration for teams—and, ultimately, between the success and failure of companies.

Will Larson's An Elegant Puzzle focuses on the particular challenges of engineering management—from sizing teams to handling technical debt to performing succession planning—and provides a path to the good solutions. Drawing from his experience at Digg, Uber, and Stripe, Larson has developed a thoughtful approach to engineering management for leaders of all levels at companies of all sizes. An Elegant Puzzle balances structured principles and human-centric thinking to help any leader create more effective and rewarding organizations for engineers to thrive in.
Will Larson has been an engineering leader and software engineer at technology companies of many shapes and sizes, including Yahoo!, Digg, SocialCode, Uber, and Stripe. He grew up in North Carolina, studied computer science at Centre College in Kentucky, and spent a year in Japan teaching English through the JET Programme. An Elegant Puzzle draws from the writing in his blog, Irrational Exuberance!, which he has been updating since graduating from college. It is currently, and will always be, a work in progress. Larson lives in San Francisco.