A Game of Retribution
Spiral-Bound | May 31, 2022
Scarlett St. Clair
Rebinding by Spiralverse™
★★★★☆+ from 10,001 to 50,000 ratings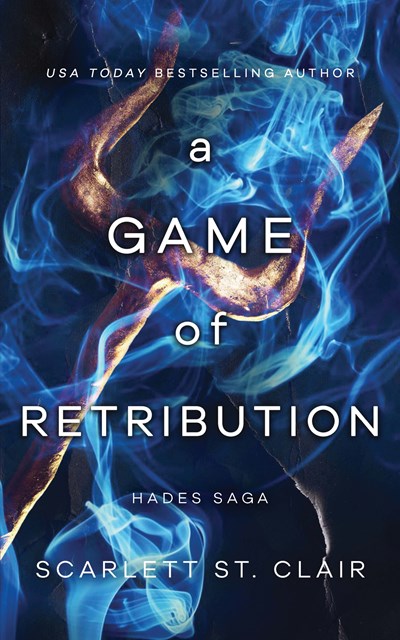 From bestselling author Scarlett St. Clair comes a dark and enthralling reimagining of the Hades and Persephone Greek myth! How far will Hades go to defy Fate?
Hades, God of the Dead, does not take sides or bend the rules. He makes no exceptions to these values—not for god or mortal, not even for his lover, Persephone, Goddess of Spring.
Usually, fear prevents retaliation.
But not this time.
When Hera, Goddess of Women, approaches Hades with a plan to overthrow Zeus, he declines to offer help. As punishment, Hera sentences Hades to perform a series of labors. Each feat seems more impossible than the last and draws his attention away from Persephone—whose own tragedy has left her questioning whether she can be Queen of the Underworld.
Hades has been waiting for his Queen for generations. Now that he's found her, will he be able to keep her?
"The myth of Hades and Persephone gets a new spin"
SCARLETT ST. CLAIR is the bestselling author of the HADES X PERSEPHONE SAGA, the HADES SAGA, KING OF BATTLE & BLOOD, and WHEN STARS COME OUT. She has a Master's degree in Library Science and Information Studies and a Bachelors in English Writing. She is also a proud citizen of the Muscogee Nation. She is obsessed with Greek Mythology, murder mysteries, and the afterlife. Scarlett is based in Oklahoma City, Oklahoma.
You can find pictures of her adorable dog Adelaide on her Instagram at authorscarlettstclair and updates on her books at www.scarlettstclair.com.