In My Dreams I Hold a Knife: A Novel
Spiral-Bound | April 19, 2022
Ashley Winstead
Rebinding by Spiralverse™
★★★☆☆+ from 50,001 + ratings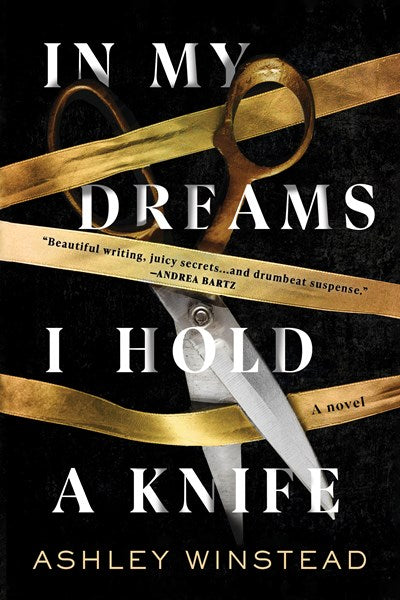 The Secret History meets The Luckiest Girl Alive in this gripping novel! It doesn't matter who you are now—it matters who you were and what you did. Now it's time to pay. Now available in paperback!
Six friends.
One college reunion.
One unsolved murder.
Jessica Miller plans to triumphantly return to Duquette University for her ten-year reunion festivities. She's the most successful out of her entire group of friends, and she's ready to flaunt her achievements…even though her "friend group," known on campus as the East House Seven, doesn't really exist anymore.
Ten years ago, Heather, one of their own, was murdered, fracturing the once close group. And then another friend was accused of committing the vile act, shattering whatever friendly feelings remained. Jessica thinks she's coming back to campus to bask in a wave of glory. She and her friends have no idea that someone has set an elaborate trap to catch the real killer and close the cold case for good.
Now in paperback, In My Dreams I Hold a Knife is an addictive, propulsive read that's destined to be the thriller of the year.
"Ashley Winstead's mordant debut novel is the latest entry in the budding subgenre of "dark academia," where the crime narrative takes place on a college campus...At its heart, Winstead's novel examines what it means to covet the lives of others, no matter the cost." — The New York Times
ASHLEY WINSTEAD is an academic turned novelist with a PhD in contemporary literature. She lives in Houston with her husband, two cats, and beloved wine fridge.