Secrets in the Sand
Spiral-Bound | July 27, 2021
Carolyn Brown
Rebinding by Spiralverse™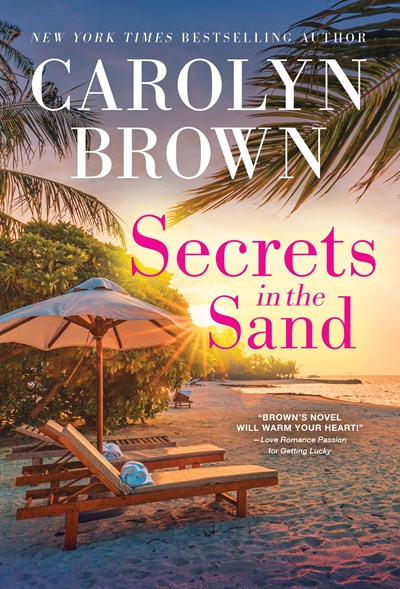 New York Times bestselling author Carolyn Brown's Texas twang and inimitable sass shine through in this contemporary romance about winning back a long-lost love
ROMANTIC WOMEN'S FICTION
Time doesn't always heal all wounds, and no one knows that better than Angel Conrad. When she left her hometown of Tishomingo, Oklahoma, she never expected to see it again. There was nothing there for her anymore—the love of her life had left her for someone else. Not to mention, she bolted with an unspeakable secret. Now that she's a famous singer, she's headed back to Oklahoma to prove that she doesn't give a damn what anyone thinks of her anymore.
Clancy Morgan knows he made the biggest mistake of his life the night he walked away from Angel. Now that she's back, he'll do anything to show her how much she's always meant to him. But with secrets and broken hearts between them, he'll have some serious groveling to do to if he hopes to stand a chance at winning her back.
New York Times and USA Today bestselling author and RITA Finalist CAROLYN BROWN has published more than seventy books. These days she is concentrating on her two loves: women's fiction and contemporary cowboy romance. She and her husband, a retired English teacher, make their home in southern Oklahoma.