I Love You, Grandma
Spiral-Bound |
Parragon Books (Edited by), Jillian Harker
Rebinding by Spiralverse™
★★★★☆+ from Up to 30 ratings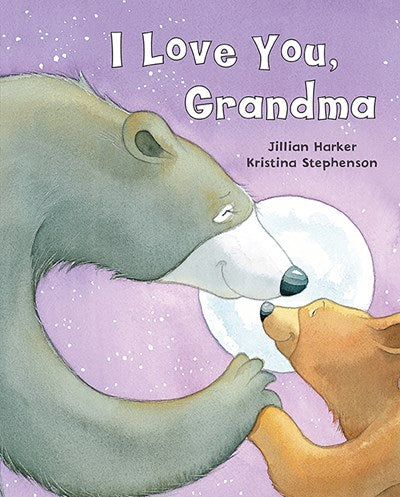 Little Bear is curious and asks his grandmother a lot of questions. Fortunately, this is a grandma who knows a lot. While searching for food, his grandmother gives him all the answers. How does Grandma Bear know so many things? When she was small, she was curious just like Little Bear and asked a lot of questions too! I Love You, Grandma has beautiful illustrations by Kristina Stephenson and a sweet story by Jillian Harker. Share the joy and adventure of this little cub and grandma and begin creating your own family adventures!
I Love You Grandma celebrates the bond between children and their grandmothers with this wonderful story and beautifully illustrated book
Hardcover picture book perfect for special reading time together. This charming story is perfect for your storytime rotation! Grandmothers will love reading it with their grandchildren again and again
Vibrant illustrations and easy-to-read text make this a perfect story for young toddlers to practice reading aloud as they get older
Great gift to celebrate the birth of a grandchild, Mother's Day, birthdays, or a special "thank you" and "I love you" for grandmas from their granddaughter or grandson!
The "I Love You" series from Parragon is a wonderful collection of books. Look for all titles available including Mommy, Daddy, Grandma, and Grandpa to share in the experience with your mom and dad!
The Parragon name means quality, entertainment, and value and has been at the forefront of publishing for nearly 40 years. Going forward as an imprint of Cottage Door Press, the Parragon brand includes books that are interesting, entertaining, and affordable. The Parragon tradition continues....