Holy Sweet!: 60 Indulgent Recipes for Bigger, Better Desserts
Spiral-Bound | November 17, 2020
Peabody Johanson
Rebinding by Spiralverse™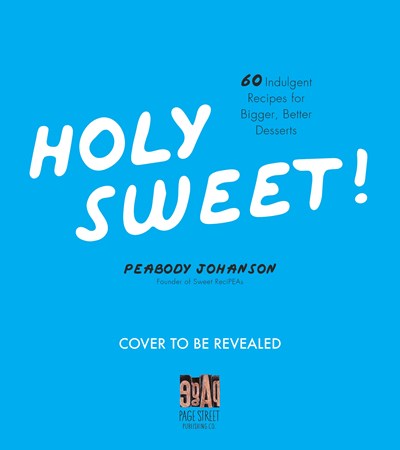 Peabody Johanson, founder of the popular blog Sweet Recipeas, has created 60 outrageous desserts so baking lovers and sweet-treat connoisseurs can indulge in over-the-top flavors.
Here to take your desserts to a new level is Peabody Johanson, founder of the blog Sweet Recipeas. Peabody is a trusted resource for luscious baked goods, and in these 60 new recipes, she has created the ultimate series of jaw-dropping dessert concoctions. Peabody's loyal following, as well as any baker or sweet lover, will be captured by these inventive, indulgent desserts and will not only want to make them to share with friends and on social media, but to try out an exciting, new baking challenge.

These recipes combine guilty pleasure favorites, like brownies, cupcakes and cookies, and multiply the decadent flavors by layering or infusing the base with other sweet treats, such as soda, cereal, candy, alcohol or ice cream. Readers will swoon over recipes that combine their favorite brands with their favorite desserts, such as Bailey's Irish Nut Cheesecake, Milky Way Pie and Honey Bunches of Oats Baklava Crème Brulee. Other recipes take inspiration from holiday or state fair foods, with recipes like Eggnog Crème Carmel and Sweet Corn Bread Pudding, so even the readers who don't love brand-name treats will find something irresistible to make. Whether baking for a special occasion or just for fun, these outrageous desserts will outshine the competition and provide unparalleled ideas readers can come back to again and again.

This book will have 60 recipes and 60 photos.