Be It Until You Become It: The Law of Attraction Explained Through Neuroscience and Ancient Wisdom
Spiral-Bound | August 2, 2022
Natasha Graziano
Rebinding by Spiralverse™
★★★★☆+ from Up to 30 ratings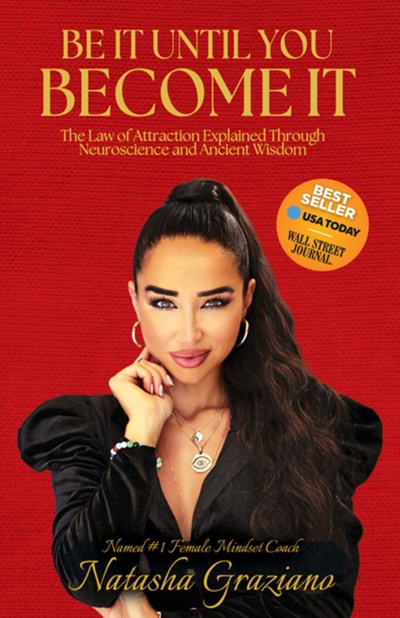 With neuroscience, ancient wisdom, and practical exercises, Be It Until You Become It is the ultimate guide for self-healing and turning one's life around.
With practical exercises and scientific studies, Natasha Graziano explains the Law of Attraction like never before in Be It Until You Become It!
Be It Until You Become It is a life-changing guide for personal empowerment that combines ancient wisdom and modern-day neuroscience. Natasha Graziano's approach encourages readers to eliminate their inner blockages and create a life beyond their wildest dreams. Her writing cites some of the world's leading experts and ancient philosophers, who present insightful answers to humanity's most asked questions.
Best-selling author Natasha Graziano is the, "#1 Female Motivational Speaker under 40," according to Forbes Magazine. She is a leading mindset coach to a community of more than 10 million people. With over 1 billion views online, Natasha has been featured in well-known publications, including The New York Times, Entrepreneur Magazine, BBC, Business Insider, Vogue, and USA Today. She currently resides in North Vancouver, British Columbia.