Teenage Mutant Ninja Turtles: The IDW Collection Volume 1
Spiral-Bound | June 9, 2015
Tom Waltz, Kevin Eastman, Brian Lynch, Mateus Santolouco (Illustrated by), Dan Duncan (Illustrated by)
Rebinding by Spiralverse™
★★★★☆+ from 1,001 to 10,000 ratings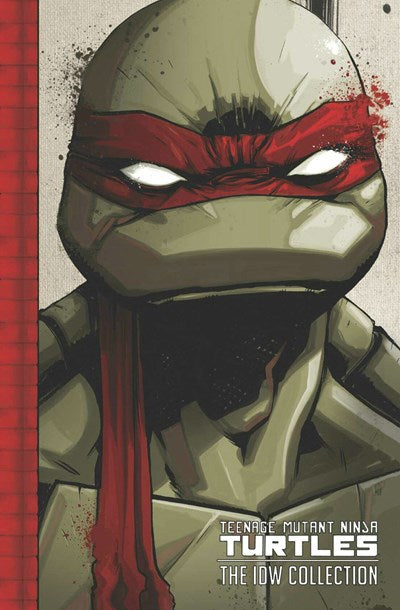 Presenting the complete TMNT stories in recommended reading order, including one-shots, crossovers, and event series. Everything a beginner could need, everything a diehard could want.

TMNT co-creator Kevin Eastman and writer Tom Waltz guide readers through a ground-breaking new origin and into epic tales of courage, loyalty, and family as the Turtles and their allies battle for survival against enemies old and new in the dangerous streets and sewers of New York City.

Collects the first 12 issues of the Teenage Mutant Ninja Turtles ongoing series, plus the Raphael, Michelangelo, Donatello, Leonardo, and Splinter Micro-Series one-shots.
Tom Waltz is a former active duty U.S. Marine, Desert Storm vet, and former California National Guard Military Policeman. He is an editor for premiere comic book publisher IDW Publishing (www.IDWpublishing.com), as well as the writer of critically-acclaimed graphic novels, including TEENAGE MUTANT NINJA TURTLES, THE LAST FALL, CHILDREN OF THE GRAVE, FINDING PEACE (with Nathan St John), AFTER THE FIRE, SILENT HILL: SINNER'S REWARD, SILENT HILL: PAST LIFE, SILENT HILL DOWNPOUR: ANNE'S STORY and others. He has also written for video games, including as co-writer for SILENT HILL: DOWNPOUR (Konami), and writer for GHOSTBUSTERS: SANCTUM OF SLIME (Atari), TEENAGE MUTANT NINJA TURTLES: BROTHERS UNITE (Paramount), and TEENAGE MUTANT NINJA TURTLES: MUTANTS IN MANHATTAN (Activision). He grew up in Clinton, Michigan and currently makes his home in San Diego, California with his wife and two children.

Kevin Eastman - Born in 1962 in Portland, Maine, Kevin began drawing as soon as he was able to hold a crayon. His discovery of comic books gave meaning to his crazed doodling. When Kevin discovered and studied the work of Jack Kirby, Russ Heath, Richard Corben, Vaughn Bode and John Severin, he began to hone his craft. His first published work appeared in 1980, a year or so before he met Peter Laird. In May 1984, he and Laird published Teenage Mutant Ninja Turtles #1, creating the hit heroes in a half-shell. Eastman co-writes Teenage Mutant Ninja Turtles for IDW and can sometimes be found at the San Diego Comic Art Gallery.