Manage Your Menopause Naturally: The Six-Week Guide to Calming Hot Flashes & Night Sweats, Getting Your Sex Drive Back, Sharpening Memory & Reclaiming Well-Being
Spiral-Bound |
Maryon Stewart, Emmanuela Wolloch (Foreword by)
Rebinding by Spiralverse™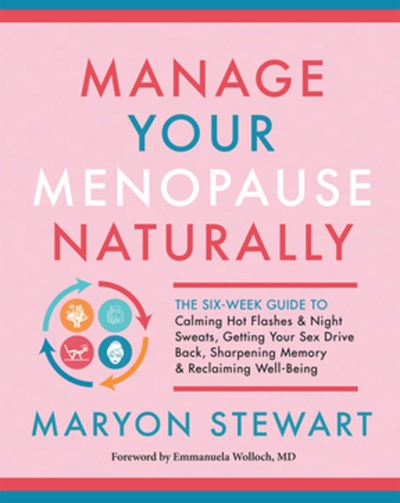 A world-renowned healthcare expert, often referred to as the "pioneer of the natural menopause movement," offers a scientifically sound and woman-tested program

Find Yourself Again with a Natural Approach to a Natural Transition

Menopause is too often treated as a problem to be solved or an illness to be cured, not the natural process it is. World-renowned healthcare expert Maryon Stewart outlines her wonderfully comprehensive and practical Six-Week Natural Menopause Solution with steps that women can take to feel better right away. Detailed questionnaires help you assess which areas of your life most need addressing — from brain fogginess and mood swings to painful sex, weight gain, and complexion issues. Maryon then shows you exactly what to do, nutritionally and in other areas of your life, to overcome symptoms. The powerful results of Maryon's program don't end after six weeks; instead, they point the way toward not just a good life, but a life that's better than ever.
Maryon Stewart, with more than twenty-eight years of study and expertise, is known as a pioneer of the natural menopause movement. She coaches women in understanding the information, tools, and techniques needed to overcome the symptoms of menopause and has written twenty-seven popular self-help books published in the UK. Maryon was awarded a British Empire Medal in 2018. She divides her time between Florida, New York City, and London.