The LDN Book: How a Little-Known Generic Drug — Low Dose Naltrexone — Could Revolutionize Treatment for Autoimmune Diseases, Cancer, Autism, Depression, and More
Spiral-Bound |
Linda Elsegood
Rebinding by Spiralverse™
★★★★☆+ from 101 to 500 ratings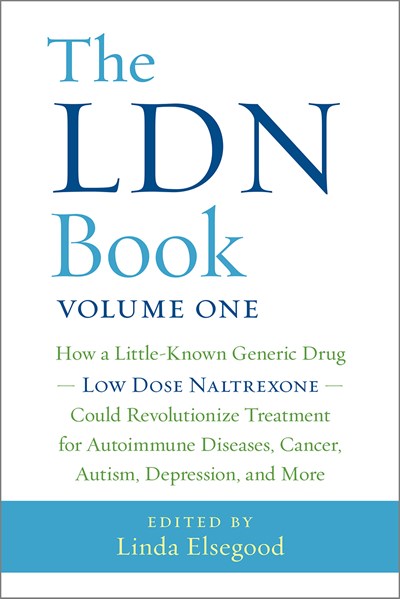 Could a little-known drug really revolutionize treatment for autoimmune diseases, cancer, depression, and more?
"[LDN] raises hopes of reversing memory loss in old age."—the Guardian
Over 30,000 copies sold!
Low Dose Naltrexone (LDN) holds the potential to help millions of people suffering from various autoimmune diseases and cancers, and even autism, chronic fatigue, and depression, find relief. Administered off-label in small daily doses (0.5 to 4.5 mg), this generic drug is extremely affordable and presents few known side effects.
So why has it languished in relative medical obscurity?

The LDN Book explains:
The drug's origins
Its primary mechanism
The latest research from practicing physicians and pharmacists
Compiled by Linda Elsegood of The LDN Research Trust—the world's largest LDN charity organization with over 19,000 members worldwide—the book features ten chapters contributed by medical professionals on LDN's efficacy and two patient-friendly appendices.
The LDN Book is a comprehensive resource for doctors, pharmacists, and patients who want to learn more about how LDN is helping people now, and a clarion call for further research that could help millions more.
"I first came across LDN several years ago when a medical colleague said I should look into its positive effects in patients with MS, Crohn's disease, and other autoimmune disorders. I was so impressed with what I read that I helped submit a petition to the UK government to ask for funding for further research into this inexpensive drug. But, as with so many petitions, no progress was made. I hope The LDN Book—which presents up-to-date findings that again confirm the efficacy of this safe, cheap, generic drug in helping to control many chronic, disabling conditions—is read by those in the Department of Health and by all doctors caring for patients with autoimmune disease. In the UK, LDN has been stranded in limbo; maybe now the time has come for it to be accepted as a recognized therapy that could, at least, be tried on those suffering such long-term diseases of the immune system."--Dr. Chris Steele, MBE, general practitioner; medical presenter on ITV's This Morning
Linda Elsegood is the founder of the LDN Research Trust, which was set up in the UK as a Registered Charity in 2004, and is the editor of The LDN Book. Diagnosed with MS in August of 2000, she started LDN therapy in December of 2003, and now has a better quality of life and hope for the future. Through the Trust, she has connected thousands of patients, doctors, and pharmacists around the world with information, articles, and patient stories about LDN.