The Power of Passive Income: Make Your Money Work for You
Spiral-Bound |
Nightingale-Conant, The Staff of Entrepreneur Media, Robert W. Bly (Foreword by)
Rebinding by Spiralverse™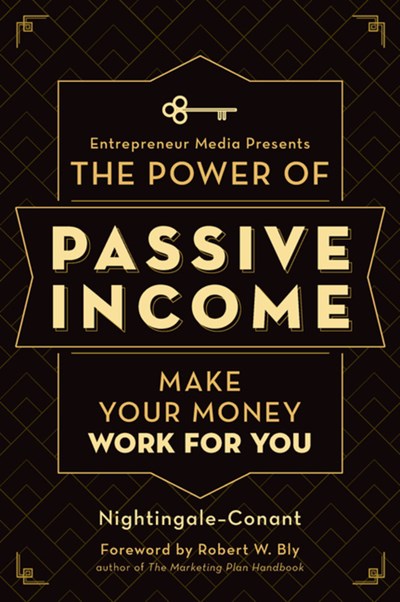 This practical book of wealth management will teach readers 12 simple, safe, low-cost and low-effort strategies for quickly setting up and activating passive income vehicles in a broad range of sectors like real estate, franchising, and direct sales marketing.
CREATE A LONG-TERM, NO-FUSS, WEALTH-BUILDING PLAN THAT WILL GET YOU OUT OF AN OFFICE CUBICLE FOR GOOD
Entrepreneur Media has teamed up with Nightingale-Conant, the world leader in self-development, to show you how to escape the 9-to-5 rat race, harness the power of passive income, and earn a steady stream of cash while living your best life. Whether you want to escape your corporate life and start a side hustle, spend more time with your family while your real es-tate investment rakes in the cash, or build a financial nest egg for the future with a passive investment stream, The Power of Passive Income will get you started on your journey.
You will learn how to:
Assess your personal skills, resources, and lifestyle

Identify passive income and time-for-money models

Get out of your debt hole and into your nest egg

Manage your income and expectations for success

Generate a six-figure income with the right strategy for your goals

Redefine wealth based on what matters to you
Free yourself from the need to work for someone else—and make yourself rich instead. Maximize your income, minimize your stress level, and get the absolute most from every moment with The Power of Passive Income.
Nightingale-Conant has been the world leader for personal development content for over 50 years. Founded by Earl Nightingale and Lloyd Conant in 1960, the company features thought leaders in the areas of personal development and leadership in courses, audio, seminars, and other educational platforms.