My Name is Memory
Spiral-Bound | June 7, 2011
Ann Brashares
Rebinding by Spiralverse™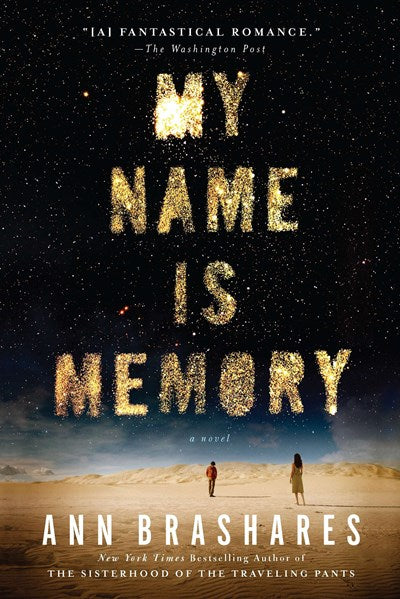 The latest from the New York Times bestselling author of The Sisterhood of the Traveling Pants.

The latest from Ann Brashares, the New York Times bestselling author of The Sisterhood of the Traveling Pants, a magical story of reincarnation and a love that lasts more than a lifetime

Daniel has spent centuries falling in love with the same girl. Life after life, crossing continents and dynasties, he and Sophia (despite her changing name and form) have been drawn together-and he remembers it all. For all the times that he and Sophia have been connected throughout history, they have also been torn painfully, fatally, apart.

But just when Sophia (now "Lucy" in the present) finally awakens to the secret of their shared past, the mysterious force that has always separated them reappears. Ultimately, they must come to understand what stands in the way of their love if they are ever to spend a lifetime together.
"[A] fantastical romance." --The Washington Post

"You'll fall hard for this story of a cosmically tormented couple: Daniel can recall all of his previous lives, and he pursues his great love, Sophia, through the ages." --Glamour

"We all like to believe in the constancy of love. And then along comes Ann Brashares to take the concept to a whole new level." --Minneapolis Star Tribune

"Literature is filled with lovers that not even death can divide... now in Ann Brashares's entrancing new romantic saga, readers will be swept away by Daniel and Lucy, whose love is truly one for the agest." --BookPage
Ann Brashares is the author of the phenomenal five-million-copies-selling series of young adult novels, The Sisterhood of the Traveling Pants, The Second Summer of the Sisterhood, Girls In Pants, and Forever in Blue, and the New York Times bestselling adult novel The Last Summer (of You and Me).