Classic Fairy Tales Vol 1
Spiral-Bound | October 15, 2003
Scott Gustafson
Rebinding by Spiralverse™
★★★★☆+ from 101 to 500 ratings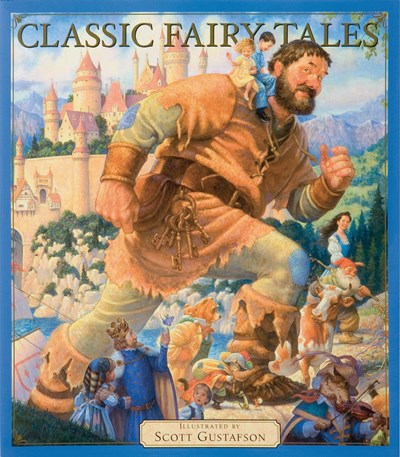 Chesley Award Winner

A lavishly illustrated, enchanting collection of 10 of the best-loved fairy tales, chosen and edited by the artist, who spent more than four years creating the seventy-five oil paintings, reproduced here in full color. Belongs on every child's bookshelf.


2003 Chesley Award for Book Illustration
Scott Gustafson is the award-winning author and illustrator of Artisan's Classic Fairy Tales, Favorite Nursery Rhymes from Mother Goose, and Classic Bedtime Stories, as well as an illustrated novel for young readers entitled Eddie: The Last Youth of Edgar Allen Poe and many other illustrated children's books. He lives in Chicago with his wife and son.