Ravi's Roar
Spiral-Bound | February 4, 2020
Tom Percival
Rebinding by Spiralverse™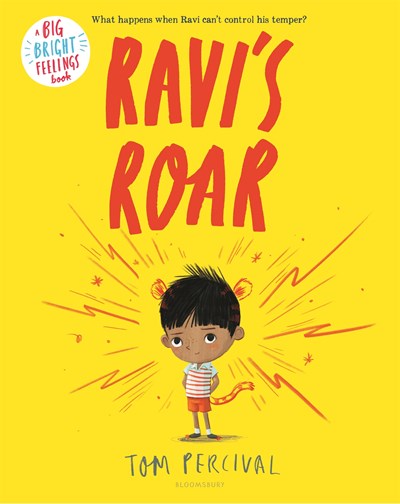 From the creator of Perfectly Norman and Ruby Finds a Worry comes a clever and engaging book about controlling temper tantrums.
Ravi is the smallest in his family, but most of the time, he doesn't mind it. Until his short arms can't reach the monkey bars, he can't find anyone during hide-and-seek, AND he's too little to ride the big slide. Ravi is so mad—so furious—that he can't control his temper anymore . . .
. . . and he becomes a ferocious, roaring TIGER!
Being a tiger is great fun. Tigers can do ANYTHING they want! But who wants to play with a growling, wild tiger who won't share or play nicely? Ravi is about to discover something very important about expressing his feelings and making amends.
This smart and vibrant new story from the author/illustrator of Ruby Finds a Worry is the perfect springboard for helping children learn how to express and understand their anger.