Hidden in Snow
Spiral-Bound | December 1, 2022
Viveca Sten, Marlaine Delargy (Translated by)
Rebinding by Spiralverse™
★★★★☆+ from 10,001 to 50,000 ratings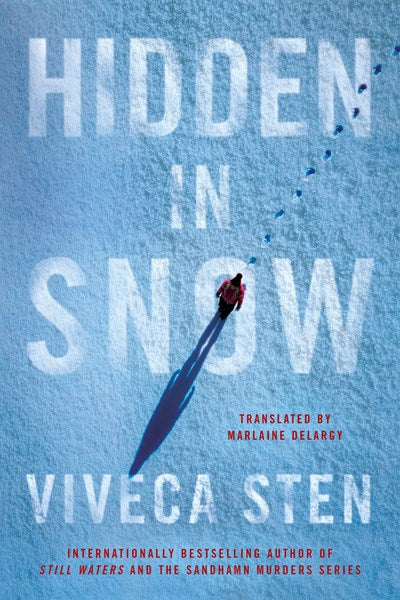 The splendor of the Swedish mountains becomes the backdrop for a bone-chilling crime.
On the day Stockholm police officer Hanna Ahlander's personal and professional lives crash, she takes refuge at her sister's lodge in the Swedish ski resort paradise of Åre. But it's a brief comfort. The entire village is shaken by the sudden vanishing of a local teenage girl. Hanna can't help but investigate, and while searching for the missing person, she lands a job with the local police department. There she joins forces with Detective Inspector Daniel Lindskog, who has been tasked with finding the girl. Their only lead: a scarf in the snow.
As subzero temperatures drop even further, a treacherous blizzard sweeps toward Åre. Hanna and Daniel's investigation is getting more desperate by the hour. Lost or abducted, either way time is running out for the missing girl. Each new clue closes in on something far more sinister than either Hanna or Daniel imagined. In this devious novel by the bestselling author of the Sandhamn Murders series, discover what it will take to solve a case when the truth can be so easily hidden in the coming storm.
"Readers will root for Hanna as she strives to overcome adversity and prove her worth. Scandi noir fans won't want to miss this one." —Publishers Weekly (starred review)