Tropical Plants of Costa Rica: A Guide to Native and Exotic Flora (2nd Edition, New edition)
Spiral-Bound |
Willow Zuchowski
Rebinding by Spiralverse™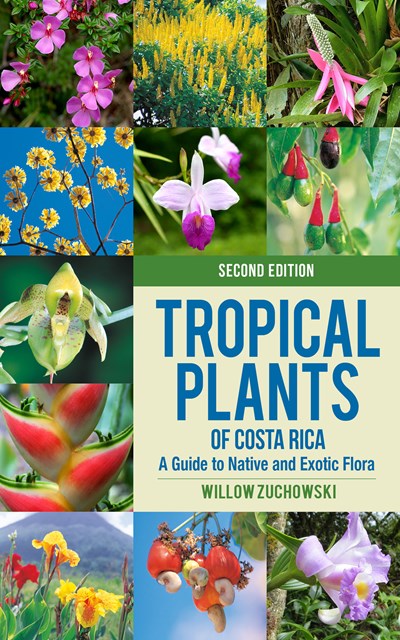 Tropical Plants of Costa Rica is the essential guide to Costa Rica's native and exotic plant species. In this comprehensive volume, Willow Zuchowski introduces readers to an array of the country's dazzling and diverse flora—from rainforest giants over sixty meters in height to miniature orchids with petals that measure less than one millimeter in length.
Covering almost 600 species from all of Costa Rica's regions, Tropical Plants of Costa Rica includes 820 photographs and 120 black-and-white illustrations to aid in the identification of these plants. Detailed species accounts offer descriptions of the plants as well as a rich trove of information about their natural history, distribution, conservation status, potential medicinal uses, and role in human societies. This second edition—in a more compact size for easier use in the field—adds more than 100 species along with a new section focusing on the Osa Peninsula, many new photographs, and updates on scientific names.
The only book on the flora of the country intended for serious and casual plant enthusiasts alike, Tropical Plants of Costa Rica is an indispensable resource for the visitor, gardener, student, and researcher.
Willow Zuchowski is a botanist, educator, and illustrator who has lived in Monteverde, Costa Rica, for over thirty years. In addition to teaching plant identification workshops, she is the founder of ProNativas, which promotes the use of native species in wildlife gardens.