ABCs of Mathematics
Spiral-Bound | October 3, 2017
Chris Ferrie
Rebinding by Spiralverse™
★★★★☆+ from 101 to 500 ratings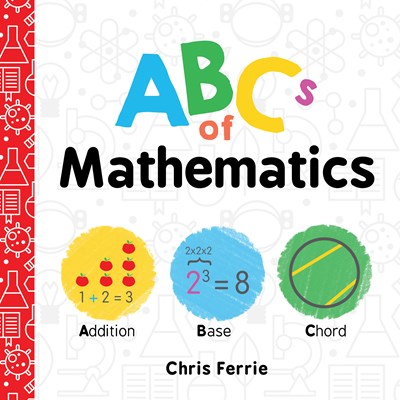 A brand-new board book series with simple explanations of complex ideas for your future genius!
It only takes a small spark to ignite a child's mind! The ABCs of Mathematics introduces babies (and grownups!) to a new mathematic concept for every letter of the alphabet—from addition, base, and chord, all the way to zero. With a tongue-in-cheek approach that adults will love, this installment of the Baby University board book series is the perfect way to introduce basic concepts to even the youngest mathematicians.
Chris Ferrie is a physicist, mathematician, and father of four budding young scientists. He believes it is never too early to introduce small children to big ideas.