Lion Rampant: Second Edition : Medieval Wargaming Rules
Spiral-Bound | August 16, 2022
Daniel Mersey, Mark Stacey (Illustrated by)
Rebinding by Spiralverse™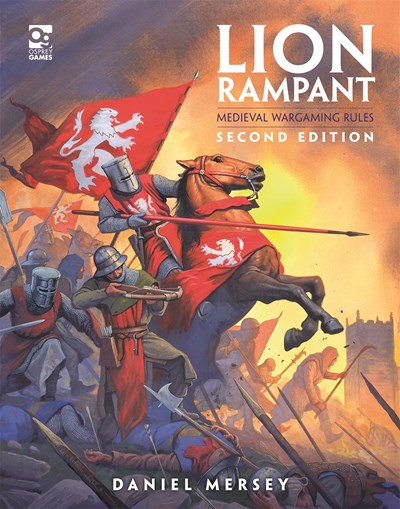 An expanded edition of the Origins Award-nominated Lion Rampant that includes additional rules, scenarios a sample armies in addition to clarifying the original rules.
Lion Rampant: Second Edition is a wargame of medieval skirmish combat allowing players to field warbands or small armies selected from a wide variety of unit types. This book contains all the rules and material required to play whether recreating historical battles or imaginative 'what if' scenarios.
This is a new, updated version of the hit Osprey Wargames Series title Lion Rampant, featuring a wealth of new rules tweaks and updates from several years worth of player feedback and development while keeping the core game play experience that players enjoyed intact. This new edition also includes additional material for building retinues and playing games set during the Dark Ages, one of the most popular periods for wargaming.