WWE Ultimate Superstar Guide, 2nd Edition  (2nd Edition)
Spiral-Bound | March 6, 2018
Jake Black
Rebinding by Spiralverse™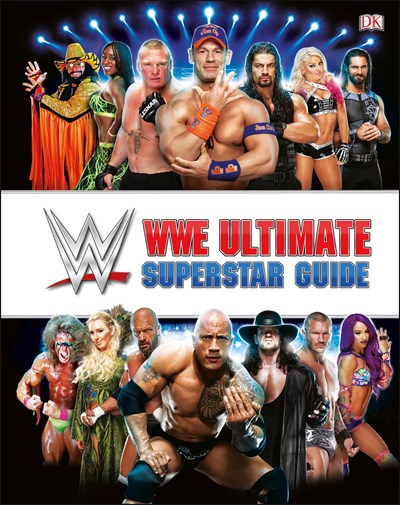 The complete guide to WWE's biggest Superstars--past and present--including John Cena, Charlotte Flair, The Rock, André the Giant, Sasha Banks, and more. Features the latest information about competitors from RAW, SmackDown, and NXT.

Page-by-page profiles of more than 200 of the biggest Superstars from sports entertainment history are packed with facts, trivia, and behind-the-scenes information. "Super Stats" boxes detail information on each Superstar, including career highlights and wins. The brand-new guide profiles popular competitors, from Hall of Famers to rising up-and-coming stars. Feature boxes highlight the Superstars' most fascinating and strangest moments in the ring. Each entry includes a stunning photograph and action scene. Check out all the latest on Becky Lynch, Big Show, Sting, Stone Cold Steve Austin, Roman Reigns, Shawn Michaels, Seth Rollins, and other favorite Superstars.

TM & © 2017 WWE. All Rights Reserved.
Jake Black is the author of more than two dozen books. He has written comic books for DC Comics, Marvel, and several other independent companies. Jake has also written for such popular characters as Superman, Batman, Hannah Montana, and the Teenage Mutant Ninja Turtles. He lives in a quiet Utah town with his wife, son, and twin daughters. To learn more, follow @jakeboyslim on Twitter.