National Geographic Readers: Ducks (Prereader)
Spiral-Bound | July 24, 2018
Jennifer Szymanski
Rebinding by Spiralverse™
★★★☆☆+ from Up to 30 ratings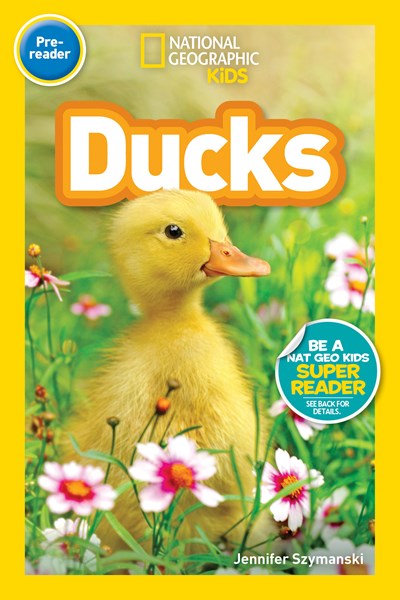 From fuzzy ducklings to graceful birds, waddle your way into this adorable early reader, all about ducks!

Perfect for beginning and young readers, National Geographic Pre-readers include simple, expert-vetted text and large, engaging photos on every page. A vocabulary tree at the beginning of the book introduces kids to key words in concept groups, helping kids make connections between words. Plus, a wrap-up activity gives kids a chance to use what they've learned, while expanding their understanding of the world.
JENNIFER SZYMANSKI is a freelance science writer and editor. Szymanski specializes in writing materials that support both teachers and students in meeting national and state science standards, but she considers her "real" job to be helping students connect science to everyday life. She has taught students from pre-K to college, spent time as a veterinary technician, and is an all-around cheerleader for STEM education.