National Geographic Kids Everything Space: Blast Off for a Universe of Photos, Facts, and Fun!
Spiral-Bound | September 8, 2015
Helaine Becker
Rebinding by Spiralverse™
★★★★☆+ from Up to 30 ratings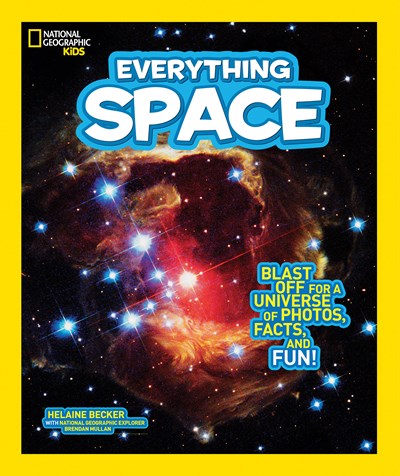 Get ready to blast off into space to explore planets, stars, and beyond! This fun book will pull you in like gravity, full of fun facts, reports from explorers, maps and infographics, and more than 100 pictures.
HELAINE BECKER is the bestselling writer of children's fiction, nonfiction, and verse. Her chapter book series, The Looney Bay All-Stars, has sold over 175,000 copies to date; A Porcupine in a Pine Tree has sold more than 200,000 copies and was a national bestseller in 2010, 2011, and 2012. It received the Libris Picture Book of the Year Award from the C.B.A. She is also a three-time winner of the Silver Birch Award. A New York native, she has lived happily in Toronto for more than twenty years. She has been on the executive board of CANSCAIP (the Canadian Society of Children's Authors and Illustrators) and is a member of the CCBC and The Writers Union of Canada. She is married with two teenage sons and has the cutest dog in the world, Ella.