National Geographic Kids Everything Mythology: Begin Your Quest for Facts, Photos, and Fun Fit for Gods and Goddesses
Spiral-Bound | March 11, 2014
Blake Hoena
Rebinding by Spiralverse™
★★★☆☆+ from 31 to 100 ratings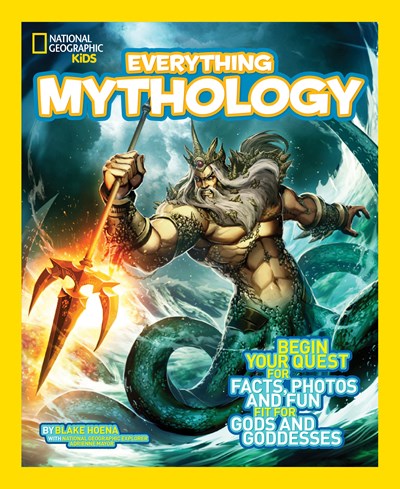 National Geographic Everything Mythology is jam packed with fascinating facts and awe-inspiring imagery that brings your favorite fierce mythological heroes to life, introducing kids to gods of ancient worlds, including Greek, Norse, Chinese, American Indian, African cultures, and more. Packed with facts, colorful illustrations, and infused with humor, this fun journey through ancient lore will keep kids fascinated with every turn of the page.

National Geographic supports K-12 educators with ELA Common Core Resources.
Visit www.natgeoed.org/commoncore for more information.
"With more than 100 full-color illustrations these titles are visual treats, while providing a good deal of content." --School Library Journal
Blake Hoena is the author of numerous children's books, including titles in National Geographic's Everything series. During long car rides as a child, he liked to keep himself occupied with his dinosaur coloring book and gray crayon. Now Hoena writes about dinosaurs, as well as monsters, aliens, mythology, robots, and more.