My Brother Otto
Spiral-Bound | March 19, 2019
Meg Raby, Elisa Pallmer (Illustrated by)
Rebinding by Spiralverse™
★★★★☆+ from 31 to 100 ratings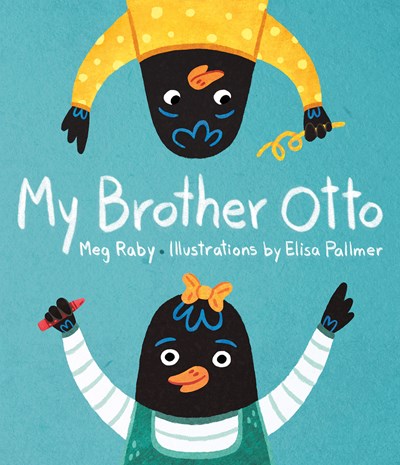 This engaging picture book shows everyday life with little crow siblings when one of them is on the autism spectrum.
My Brother Otto is a child-friendly, endearing, and fun picture book for children about the love, acceptance, and understanding a sister, Piper, has for her little brother Otto, who is on the autism spectrum. The book provides explanations for Otto's differences and quirkiness in an easy-to-understand language, and highlights Otto's desires for adventure and love—just like his peers. To be more specific, My Brother Otto is a sweet story about a sister and a brother who engage in common, everyday experiences in their own unique way with the idea that kindness and understanding always win!
Lexile: 570L
SLP Megan Raby, of the Minnesota Autism Center, wrote "My Brother Otto," a picture book about the love, acceptance, and understanding of differences a young crow has for her brother, who is nonverbal and on the autism spectrum. The book, published by Gibbs Smith Publishing, uses easy-to-understand language to explain Otto's differences in communication style and behaviors. -The ASHA Leader
Meg Raby holds a Master's degree in Speech-Language Pathology with a certification in Autism Spectrum Disorders from the University of Minnesota-Twin Cities, and has several years of experience working with children ages 2–17 on the autism spectrum. Meg recently started a booming handle on Instagram, called @bedtime.stories.forevermore, promoting literacy and highlighting only the best in children's books. This is her first book.
Elisa Pallmer studied design at Escuela de Diseño del INBA and English Literature at the National Autonomous University of Mexico. Her focus is on illustrations for children, and she lives in Mexico City.