The Best Ever Ring Bearer: All the Best Things About Being in a Wedding
Spiral-Bound | April 1, 2010
Linda Griffith (Illustrated by)
Rebinding by Spiralverse™
★★★☆☆+ from Up to 30 ratings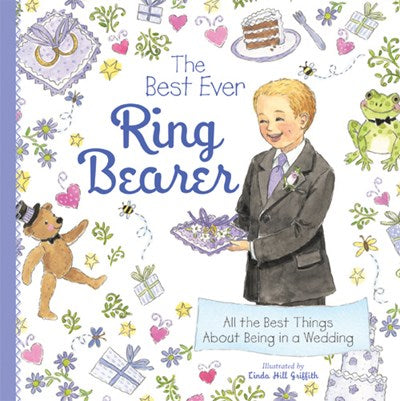 An handsome gift book for the bridal couple to give to the ring-bearer: the only book of its kind to marry a kid-friendly story with a gorgeous, giftable package.
A fresh twist on the wedding party gift book, The Best Ever Ring Bearer offers a sweet story and beautiful 4-color illustrations to help little boys understand what they should expect at a wedding. Brides will love the modern, giftable look and attractive price point, parents will appreciate the cues that guide kids on how to behave (no naughty antics!), and little boys will love the story of animal-lover Michael and how he saves the day at his uncle"s wedding. Perfect for an evergreen audience that has bought more than 350,000 copies of wedding party gift books.
Illustrator Linda Hill Griffith tries to infuse her life, as well as her designs, with joy and humor. She has illustrated countless greeting cards, calendars and children's books for companies such as HarperCollins. She lives in Orange County, California.