The Battle for Imperia (Dragon Games #3)
Spiral-Bound | August 1, 2023
Maddy Mara
Rebinding by Spiralverse™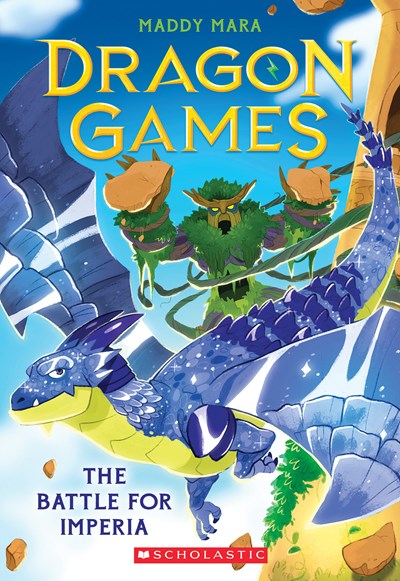 An adventure-packed series about three kids who travel into a magical, dragon-filled world!
Play the game. Save the realm.
Team Dragon is facing their most challenging adventure yet! Luca, Yazmine, and Zane have been dropped in the ancient dragon city of Dracopolis. They have only one more Thunder Egg to return before the prophecy can come true, and dragons can return to Imperia.
The people of Dracopolis are counting on Team Dragon to win, but the evil ruler Dartsmith never plays fair. Luca, Yazmine, and Zane will need all the help they can get if they're going to defeat him for good and finally bring peace to Imperia.
Maddy Mara is the pen name of Australian creative duo Hilary Rogers and Meredith Badger. Hilary is a writer and former publisher; Meredith is a writer and teaches English as a second language. Together they have written or created many bestselling series for kids. Their most recent series is Dragon Girls, which has over 1.5 million copies in print and is available in multiple countries and languages. They both currently live in Melbourne, Australia. Their website is maddymara.com.