The Rescue Mission (Pokémon Kalos: Scholastic Reader, Level 2)
Spiral-Bound | July 26, 2016
Maria S. Barbo
Rebinding by Spiralverse™
★★★★☆+ from 31 to 100 ratings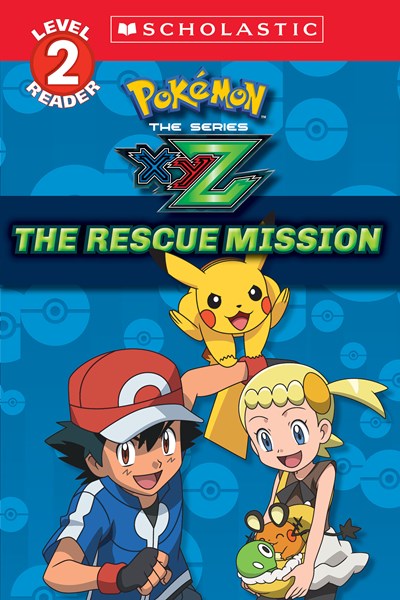 Gotta read 'em all! It's the twentieth anniversary of this beloved brand, and we're celebrating with this reader featuring the fascinating Legendary Pokemon Zygarde.
Read all about your favorite Pokémon in this Scholastic Level 2 Reader. It's designed just for kids mastering their phonics and reading comprehension skills!
Ash and Pikachu are on an adventure when they meet the rare Legendary Pokémon Zygarde. But their rivals, Team Flare, wants Zygarde too, and they are up to no good! Can Ash and Pikachu help protect their new friend?
This easy-to-read book is based on an exciting episode from the Pokémon animated TV series.
Maria S. Barbo is the author of more than 35 books for young readers, including the original 1999 #1 New York Times bestselling Official Pokémon Handbook. She has also been an editor, an art teacher, and a painter. When she is not working on stories, she can be found playing soccer or biking to the beach. Maria lives in New York City.