Wyoming Mail-Order Bride
Spiral-Bound | January 24, 2023
Janet Tronstad
Rebinding by Spiralverse™
★★★★☆+ from Up to 30 ratings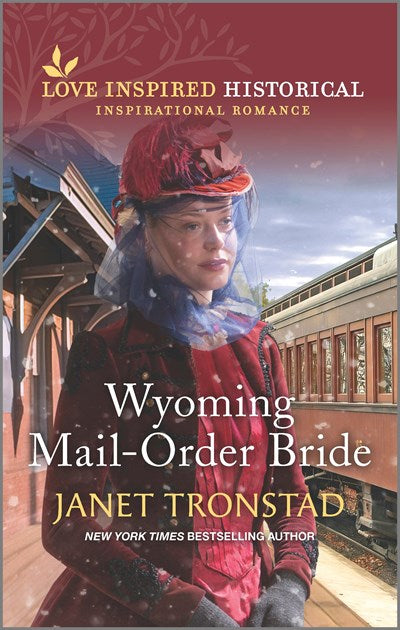 The last thing this mail-order bride wants is a husband…
A woman eager for a new start in Montana answers a mail-order bride ad, but changes her mind about marriage in this new inspirational historical Western romance from New York Times bestselling author Janet Tronstad.
The last thing this mail-order bride wants

is a husband…

Stepping off the train in Wyoming Territory, mail-order bride Vivian Eastman's ready for a new life with her young ward—one that doesn't involve marriage. Left destitute after her grandfather's death, she's determined never to rely on a man again. And after her groom-to-be, rugged rancher Craig Martin, discovers the bridal agency sent him a society lady, the widower's all too happy to call off the wedding—even if his two children need a mother. But as Vivian's feelings for the single father grow, maybe there's a future for her at his homestead after all…
Janet Tronstad grew up on her family's farm in central Montana and now lives in Pasadena, California where she is always at work on her next book. She has written over thirty books, many of them set in the fictitious town of Dry Creek, Montana where the men spend the winters gathered around the potbellied stove in the hardware store and the women make jelly in the fall.