Write for Life: Creative Tools for Every Writer (A 6-Week Artist's Way Program)
Spiral-Bound | January 10, 2023
Julia Cameron
Rebinding by Spiralverse™
★★★★☆+ from 101 to 500 ratings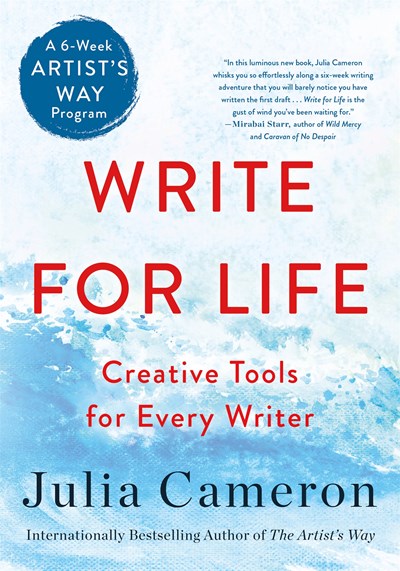 A new Artist's Way program for aspiring writers, from beloved author Julia Cameron
A 6 Week Artist's Way Program

Julia Cameron has been teaching the world about creativity since her seminal book The Artist's Way first broke open the conversation around art. Now in Write for Life she returns to one of the subjects closest to her heart: the art and practice of writing.

Over the course of six weeks, Cameron gently guides readers step by step through the creative process, laying the groundwork and beginning where they are, learning to trust their process, pushing through resistance and perfectionism, and finally celebrating their accomplishments.

With the learned experience of a lifetime of writing, Cameron gives readers practical tools to start, pursue, and finish their writing project—whether it's a novel, song, screenplay, or any other form of writing. She dives into both the logistics of creativity—creating a writing space, finding snippets of time in a busy life—as well as the emotional and intellectual elements—coming to terms with perfectionism and confronting anxiety on the page.

Write for Life is an essential read for every aspiring writer and anyone looking for the next step after The Artist's Way.