Traitor: A Novel of World War II
Spiral-Bound | February 22, 2022
Amanda McCrina
Rebinding by Spiralverse™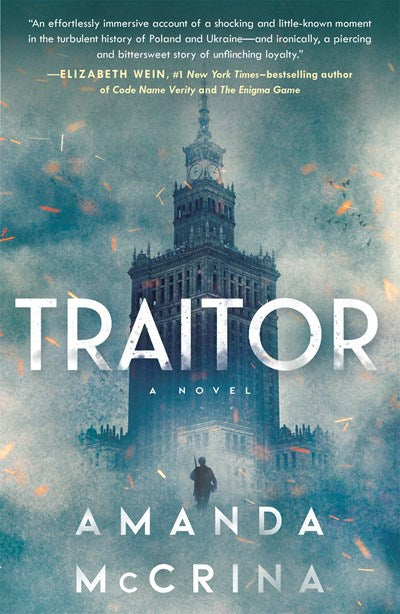 The worlds of two teenage soldiers collide in surprising fashion in this masterful young adult novel of lies, spies, and survival, set on the Eastern Front of World War II.
Poland, 1944. After the Soviet liberation of Lwów from Germany, the city is a battleground, its loyalties torn between Poland and Ukraine. Tolya is half-Ukrainian, half-Polish, and he joined the Soviet Red Army just to stay alive. When he shoots his political officer in the street, he's taken in by a squad of insurgent Ukrainians. Tolya doesn't trust them and especially doesn't trust Solovey, the squad's young war-scarred leader. He doesn't know just how well Solovey understands the cost of looking out for life over loyalty. Then a betrayal sends both on the run.

Traitor is an action-packed thriller about a world where loyalty begets lying, traitors pass as saviors, and betrayal is a matter of life or death.