Bad Kitty Camp Daze (paperback black-and-white edition)
Spiral-Bound | December 31, 2018
Nick Bruel
Rebinding by Spiralverse™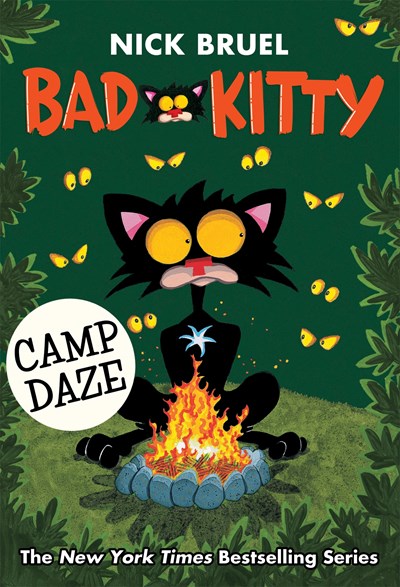 Bad Kitty is headed for a camp experience like no other in the eleventh installment of the bestselling Bad Kitty chapter book series.
Kitty's life is really hard. Like really, REALLY hard. All she asks for is twenty-two hours a day to sleep and food to be delivered morning and night. But does she get it? No. And when Puppy and Baby get a little rambunctious during her naptime, Kitty gets bonked on the head and starts to believe she's . . . a dog.

This new dynamic freaks out Puppy, so he's sent away to Uncle Murray's Camp for Stressed-Out Dogs to relax with other canine campers.

But guess who sneaks along?

Still believing she's a dog, Kitty fits right in. That is until she and Uncle Murray encounter a bear, and then the feline claws come out.

Perfect for any kid with or without camping experience.