The Cracked Spine: A Scottish Bookshop Mystery
Spiral-Bound | February 7, 2017
Paige Shelton
Rebinding by Spiralverse™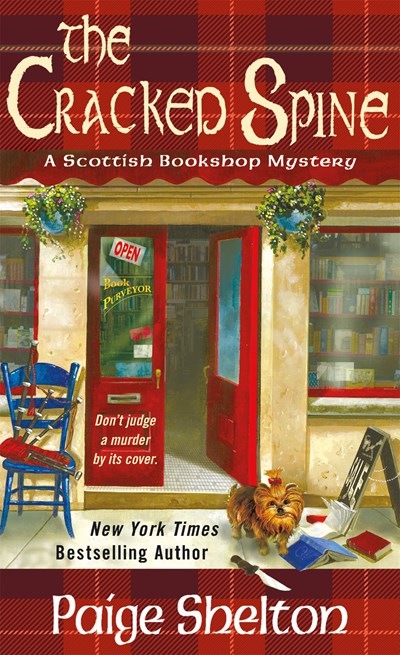 Delaney Nichols uproots herself from her quiet Kansas town and takes a job at The Cracked Spine in Edinburgh -- and decides to investigate when someone in her new life ends up dead
In need of a good adventure, Delaney Nichols takes the leap and moves to Edinburgh, Scotland to start a job at The Cracked Spine, a rare book and manuscript shop located in the heart of the city. Her new boss, Edwin MacAlister, has given her the opportunity of a lifetime, albeit a cryptic one, promising that she'll be working with "a desk that has seen the likes of kings and queens, paupers and princes," and Delaney can't wait to get started.

When she arrives, she meets her new Scottish family; also working at the Cracked Spine are spirited and lovable Rosie, who always has tiny dog Hector in tow; Hamlet, a nineteen-year-old thespian with a colored past and bright future; and Edwin, who is just as enigmatic and mysterious as Delaney expected. An extra bonus is Tom the bartender from across the street, with his cobalt eyes, and a gentle brogue -- and it doesn't hurt that he looks awfully good in a kilt.

But before she can settle into her new life, a precious artifact goes missing, and Delaney's Scottish family is dealt an unexpected tragedy when Edwin's sister is brutally murdered. Delaney decides to use a little American ingenuity to find out just what the real story is behind the artifact, and how it's connected to the tragic death, all without becoming part of her own Scottish tragedy.