Heartwood: The Art of Living with the End in Mind
Spiral-Bound | May 11, 2021
Barbara Becker
Rebinding by Spiralverse™
★★★★☆+ from 501 to 1,000 ratings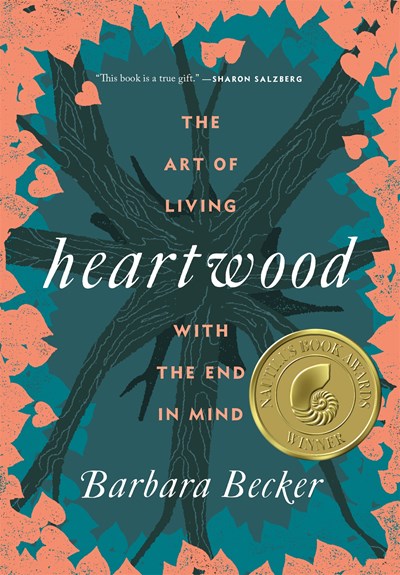 "We can do extraordinary things when we lead with love," Barbara Becker reminds us in her debut memoir Heartwood.


When her earliest childhood friend is diagnosed with a terminal illness, Becker sets off on a quest to immerse herself in what it means to be mortal. Can we live our lives more fully knowing some day we will die?

With a keen eye towards that which makes life worth living, interfaith minister, mom and perpetual seeker Barbara Becker recounts stories where life and death intersect in unexpected ways. She volunteers on a hospice floor, becomes an eager student of the many ways people find meaning at the end of life, and accompanies her parents in their final days.

Becker inspires readers to live with the end in mind and proves that turning toward loss rather than away from it is the only true way to live life to its fullest. Just as with the heartwood of a tree—the central core that is no longer alive yet supports the newer growth rings—the dead become an enduring source of strength to the living.

With life-affirming prose, Becker helps us see that that grief is not a problem to be solved, but rather a sacred invitation—an opportunity to let go into something even greater…a love that will inform all the days of our lives.