Cloudstreet: A Novel
Spiral-Bound | November 26, 2013
Tim Winton
Rebinding by Spiralverse™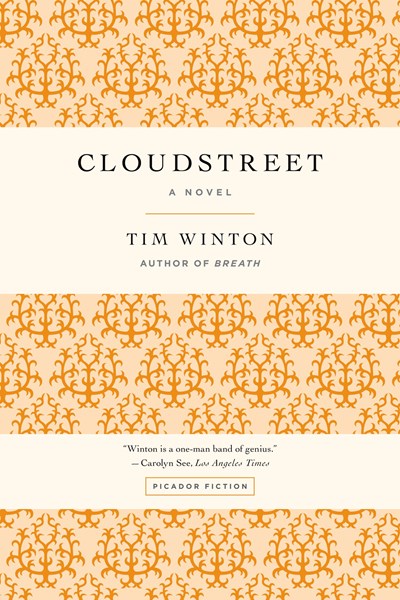 FROM AWARD-WINNING AUTHOR TIM WINTON COMES AN EPIC NOVEL THAT REGULARLY TOPS THE LIST OF BEST-LOVED NOVELS IN AUSTRALIA.
After two separate catastrophes, two very different families leave the country for the bright lights of Perth. The Lambs are industrious, united, and—until God seems to turn His back on their boy Fish—religious. The Pickleses are gamblers, boozers, fractious, and unlikely landlords.

Change, hardship, and the war force them to swallow their dignity and share a great, breathing, shuddering house called Cloudstreet. Over the next twenty years, they struggle and strive, laugh and curse, come apart and pull together under the same roof, and try as they can to make their lives.

Winner of the Miles Franklin Award and recognized as one of the greatest works of Australian literature, Cloudstreet is Tim Winton's sprawling, comic epic about luck and love, fortitude and forgiveness, and the magic of the everyday.