The Glitter and the Gold: The American Duchess---in Her Own Words
Spiral-Bound | October 2, 2012
Consuela Vanderbilt Balsan
Rebinding by Spiralverse™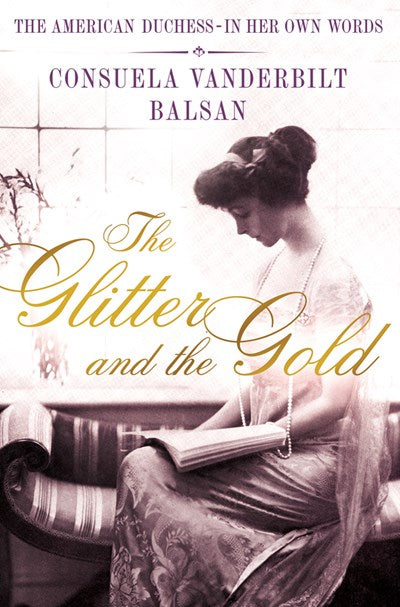 A new edition of Consuela Vanderbilt Balsan's memoir—the story of the "real" Lady Grantham of Downton Abbey
A new edition of Consuelo Vanderbilt Balsan's memoir-the story of the "real" Lady Grantham of Downton Abbey
Consuelo Vanderbilt was young, beautiful, and heir to a vast fortune. She was also in love with an American suitor when her mother chose instead for her to marry an English Duke. She sailed to England as the Duchess of Marlborough in 1895 and took up residence in her new home-Blenheim Palace. She was the real American heiress who lived long before Downton Abbey's Lady Grantham arrived.
Mme. Balsan is an unsnobbish and amused observer of the intricate hierarchy both upstairs and downstairs and a revealing witness to the glittering balls, huge weekend parties, and major state occasions she attended or hosted chronicling her encounters with every important figure of the day-from Queen Victoria, Edward VII and Queen Alexandra to Tsar Nicholas and the young Winston Churchill.
The Glitter and the Gold is a richly enjoyable memoir is a revealing portrait of a golden age now being celebrated every week behind the doors of Downton Abbey.
"Consuelo Vanderbilt was the original poor little rich girl. A wonderful account of the glitz and glamour of the Gilded Age and how money really can't buy you love." -Daisy Goodwin, author of The American Heiress
CONSEULO VANDERBILT BALSAN was born in 1877. She became the Duchess of Marlborough on her marriage in 1895. She died in 1964.