The 5 Love Languages for Men: Tools for Making a Good Relationship Great
Spiral-Bound | January 1, 2015
Gary Chapman, Randy Southern (Contributions by)
Rebinding by Spiralverse™
★★★★☆+ from 1,001 to 10,000 ratings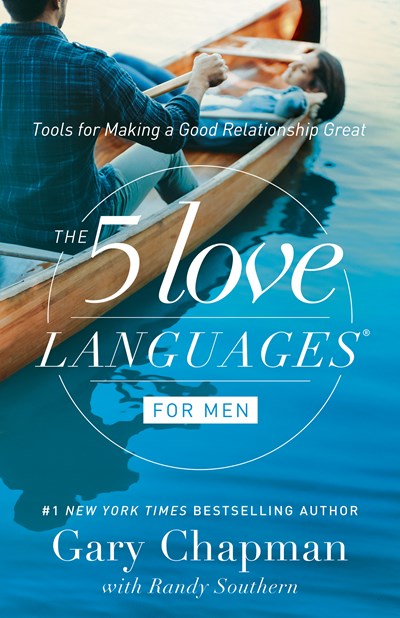 Falling in love is easy. Keeping the sizzle in your marriage? That's more like grilling the perfect steak—it takes time, attention, and some secret spices.
Mastering your wife's heart doesn't have to be complicated, but it will take a little effort. Good intentions alone will not get the job done.
Gary Chapman gears this edition of his #1 New York Times bestseller (over 10 million copies sold) to your needs, challenges, and interests as a husband.
What really fills your wife's love tank? (It may not be what you think.)
How can you let her know what you're thinking and feeling?
What can you do to make sex more meaningful and pleasurable for you both?
This book offers a straightforward approach that will equip you for relational success. Don't wait—learn the secret to love that lasts, and apply it today.
The love she craves, the confidence you need
In a man's heart is the desire to master what matters. It's nice to get a complement at work or on the court, but nothing beats hearing your spouse say, "You make me feel loved." If you haven't heard that in a while, or you feel like you're not bringing you're A-game relationally, this book is for you.
The 5 Love Languages® has sold 10 million copies because it is simple, practical, and effective. In this edition, Gary Chapman speaks straight to men about the rewards of learning and speaking their wife's love language. Touched with humor and packed with helpful illustrations and creative pointers, these pages will rouse your inner champion and empower you to master the art of love.
"When you express your love for your wife using her primary love language, it's like hitting the sweet spot on a baseball bat or golf club. It just feels right—and the results are impressive." —Gary Chapman
Includes an updated version of The 5 Love Languages® personal profile.
GARY CHAPMAN
--author, speaker, counselor--has a passion for people and for helping them form lasting relationships. He is the #1 bestselling author of The 5 Love Languages series and director of Marriage and Family Life Consultants, Inc. Gary travels the world presenting seminars, and his radio programs air on more than 400 stations. For more information, visit his website at
www.5lovelanguages.com
.