Bailey's Story: A Puppy Tale
Spiral-Bound | October 8, 2019
W. Bruce Cameron
Rebinding by Spiralverse™
★★★★☆+ from 1,001 to 10,000 ratings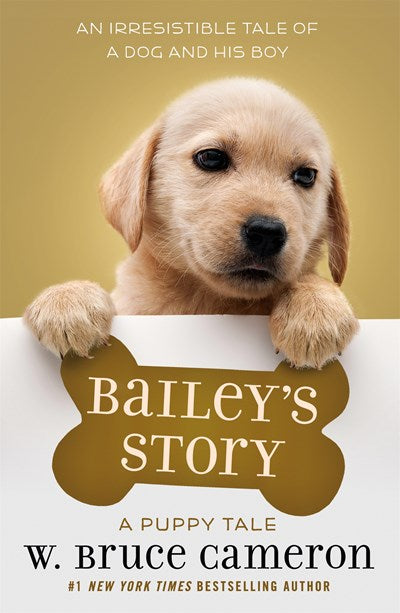 Now in paperback! Bailey's Story is an irresistible illustrated novel for young readers inspired by the New York Times bestselling A Dog's Purpose by W. Bruce Cameron
Every dog has work to do. Every dog has a purpose.

When Bailey meets eight-year-old Ethan, he quickly figures out his purpose: to play with the boy, to explore the Farm during summers with the boy, and to tidy the boy's dishes by licking them clean (only when Mom isn't watching). But Bailey soon learns that life isn't always so simple--that sometimes bad things happen--and that there can be no greater purpose than to protect the boy he loves.

Bailey's Story is a moving tale about a dog and his boy for young animal lovers by W. Bruce Cameron, bestselling author of the acclaimed novel A Dog's Purpose. Adorable black-and-white illustrations by Richard Cowdrey bring Bailey and his world to life. A discussion and activity guide at the end of the book will help promote family and classroom discussions about Bailey's Story and the insights it provides about humankind's best friends.