The Bible Recap Journal: Your Daily Companion to the Entire Bible
Spiral-Bound |
Tara-Leigh Cobble
Rebinding by Spiralverse™
★★★★☆+ from Up to 30 ratings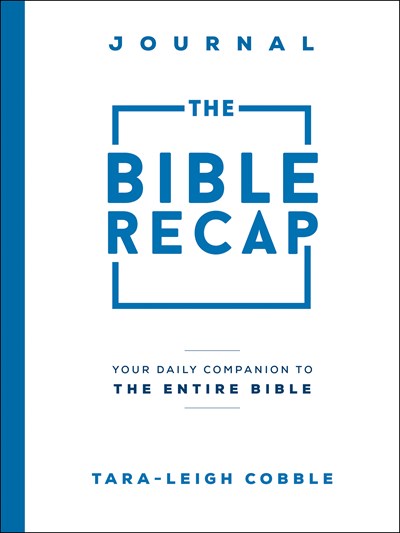 Tie your study together with The Bible Recap Journal, which offers writing prompts and uniquely organized space perfect for recording and tracking each day through the whole Bible.

Take your Bible reading to a deeper, more personal level with this thoughtfully designed journal. It offers three simple writing prompts that loosely guide you through The Bible Recap chronological reading plan. The open-ended nature of the questions--and the pattern they help you establish through daily repetition--is ideal for building your understanding of Scripture, section by section, day after day. With a lay-flat binding that provides a comfortable writing experience, this journal will help you get the most out of your time in God's Word. Getting to know Him will grow your faith and strengthen your joy, because He's where the joy is!

Praise for The Bible Recap

"I have grown closer to God in ways I couldn't expect."
"It has helped me understand the Bible like never before."
"More than a Bible study, it is a God study."
Tara-Leigh Cobble is the creator and host of the daily The Bible Recap podcast, which has garnered more than 230 million downloads. She is also the founder of D-Group, an international network of more than 300 discipleship and Bible study groups that meet each week, and the host of a daily radio feature called The God Shot. Tara-Leigh lives in Dallas, Texas. Learn more at taraleighcobble.com.