Tickle, Tickle, Peter!: A First Touch-and-Feel Book
Spiral-Bound | February 16, 2012
Beatrix Potter
Rebinding by Spiralverse™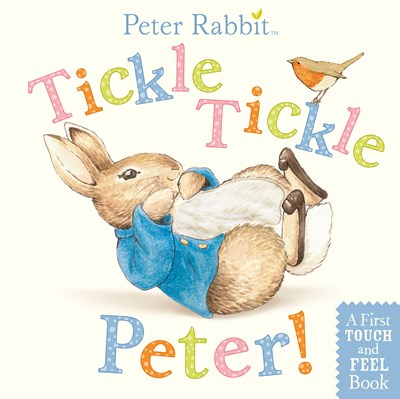 Super-soft touch-and-feel!
Super-soft touch-and-feel!

The very softest furry fabrics have been used in this gorgeous touch-and-feel book - babies will want to stroke and tickle the adorable baby animals over and over again! Each spread introduces a different classic character from Peter Rabbit's world using simple, rhyming text. This book is perfect for babies exploring their world!
Beatrix Potter loved the countryside and spent much of her childhood drawing and studying animals. The Tale of Peter Rabbit¸ published in 1902, was her first book, expanded from an illustrated letter she had sent to a young friend. Beatrix Potter went on to publish more than 20 tales and collections of rhymes.